US Navy

COMBAT RECONNAISSANCE SHOOTDOWN


CIA MISSION: PROJECT SHAMROCK II

Project Shamrock II monitored communications between foreign embassies.


Korean Service Medal

Charles M. Beasley son of Navy Lt. Jesse Beasley of VP-2


Email: sonofanavyman@3capecod.net
This summary concerns the January 4, 1954 disappearance of Navy P2V-5 Lockheed Neptune BuNo 127752 call sign 3 Cape Cod.  The information in this account has been gathered from various sources; old family letters; Dept. of the Navy letters; Aircraft Accident Reports and correspondence with knowledgeable military servicemen to determine true events.  The official Navy report is filled with mistakes that have been proven wrong or logically impossible through contemporary documents.  Despite these discrepancies the accident report firmly supports 3 Cape Cod came under enemy attack off the coast of China. The starboard engine becoming rough and unfeatherable due to battle damage then the port engine becoming rough due to War-Emergency power being applied climbing to a safe altitude.
          The plane departed Iwakuni air base in Japan at 2:26 in the afternoon, local time, with a crew of ten. The flight was categorized as a night reconnaissance in a designated combat zone over the Yellow Sea.  The mission was to "Ferret" near four Chinese airfields collectively known as the PORT ARTHUR/ DAIREN GROUP.  Cruising in an assigned holding pattern on top of a stratus cloud deck at an altitude of 5,500 feet the plane encountered trouble.  The 1st radio signal received was logged as "SENT SOMETHING I COULD NOT HEAR BUT (1)"; the 2nd signal is "missing entirely" from the radio log but acknowledged as received; the 3rd signal was "STB ENGINE ROUGH".   Iwakuni base immediately asked, "DO YOU NEED ASSISTANCE" to which the crippled plane sends the distress signal "ROGER, WE NEED AID".  Initially the plane made a rapid evasive maneuver descending into cloud cover to an altitude of "100" feet above the waves, then turned eastward toward the nearest friendly airfield while gradually climbing back above the clouds to 6,500 feet.
          The sentinel posted in observation against the approach of an enemy to 3 Cape Cod was an Air Force  radar station located at the nearest friendly sanctuary 75 miles east on Paengnyong-Do Island (K-53).  It offered only a frigid open water bail-out zone for pick up by an H-19 helicopter.  This rescue task would require multiple trips in order to retrieve all aboard. Not an easy task in daylight.  But a night water rescue, with possible wounded to be evacuated from an aircraft designed to break-in-two and sink within moments of ditching, would guarantee loss of life.
                           United Nations


Korean Presidential Unit Citation
The aircraft was improperly suffered to be hazarded in the presence of the enemy by the absence of essential onboard VHF radio equipment.  A November, 1953 Directive which stated "all deploying patrol aircraft be equipped with VHF as a dual installation with UHF" was ignored by 3 Cape Cod's squadron commander.  The majority of communications with South Korea's Search & Rescue as well as their Air Defense was done using VHF.  Having no communications with radar for landing instructions, the crippled plane required visual conditions and runway lights on for a night landing.  Snow with ¾ mile visibility was reported at the first intended airfield Suwon, South Korea (K13) therefore an alternate airfield was needed.  Just prior to making landfall, 3 Cape Cod reported "PORT ENGINE ROUGH" and then asked "DO YOU HAVE US ON RADAR", suggesting EMERGENCY IFF was switched on for "friendly" radar identification. The response was "NEGATIVE RADAR".  The crippled plane was indeed being tracked by U.S Air Force radar during its fateful flight.  The plane then requested weather and co-ordinates for the nearest airfield reporting visual conditions.  Not found in the radio log but provided by Iwakuni base's 2nd radio operator, when contacted by telephone, was his statement that a message was received "WE CAN'T FEATHER EITHER PROPELLOR"! (Procedure for Bailing out was to feather both props.) The last communication from 3 Cape Cod was a series of Vs which the base had requested and not, as the accident report has put forth, an indication that the radio key was tied down to signal imminent ditching.
 F I R E  &  I C E
While before the enemy, all practical relief and assistance was not afforded the crew despite their distress signal "WE NEED AID".  Search and rescue aircraft were not dispatched until after the crash and then were diverted  to co-ordinates 175 miles south, causing crew members who survived the bail-out to lose their lives. Autopsy reports of the two recovered crewmen give their deaths by exposure as occurring two days after the crash.
Navy Air Wing 6 was charged with the duty of defending the stricken plane by alerting Korea's Aircraft Control and Warning Squadron that 3 Cape Cod was friendly, in distress, placed out of action and coming ashore requiring aid.  This misconduct caused instead of Search & Rescue being radar vectored to assist; an AD4-B Skyraider was directed to intercept the crippled plane and the second aerial attack occurred. 


 Purple Heart  

     Following procedure to destroy the IFF unit when going down in enemy territory, the pilot activated the "IFF destructor switch".  The third attack came from within the Neptune------for the Neptune was not designed to give up her secrets.   Erupting Bow-Heaters provided fervent fire to take out the flight controls leaving only charred remains. The fourth attack occurred when the burning plane crashed uncontrolled into hilly terrain, activating a gravity switch which then exploded empty bombay fuel tanks. Death by freezing was the fate of any crewmen who successfully parachuted. 
 
Due to the much publicized Chinese shoot down involving Navy Neptune BuNo 127744 on January 18, 1953 the year prior, which was still being arbitrated at the time, the loss of another Neptune under similar circumstances was disavowed and records falsified too cover real activities.  3 Cape Cod's crash site provided Navy professionals their first opportunity to examine and evaluate actual wreckage against procedures then in place.   Discoveries enabled them to implement new life saving procedures for Navy crews who followed 3 Cape Cod and found themselves similarly distressed.
On January 26, 1953 Allen Dulles was appointed director of the CIA.  His first year in this powerful position was a very bad time to be the unfortunate recipient of a hostile attack behind enemy lines.  It could mean a secret-death-sentence without benefit of due process by trial or jury.  A sentence which infringed on the right of American servicemen to the protection of the United States Constitution, The 1951 Uniform Code of Military Justice and furthermore a grave breach of trust respecting the Laws and customs of War.  In 1996 The United States Government passed into law that it was a War Crime against members of the Armed Forces if Booby-Traps and Other Devises willfully kill those placed out of combat by any cause. 


 Combat Action Ribbon (Navy)

The remains of eight crewmen were not returned home.  This offense was done willfully; wrongfully and contrary to custom or regulation.  It was not done for the Greater-Good-of-the-Nation but to secure favorable treatment for commanding officers guilty of willful dereliction in the performance of their positions of authority.  Done to the detriment of their dead subordinate's widows and orphans for there was no flag draped casket to grieve over; there is no grave to visit; there were no medals or honors bestowed for duty well done from a grateful nation.
The true meritorious legacy of the crew may not all be found hidden and concealed in the annals of U.S. Naval history.  After the 1954 loss of 3Cape Cod, the Navy's long standing traditions were found in conflict with the Central Intelligence Agency's lawless, unaccountable and unconstitutional policy of "by any means necessary".

  The Navy, refusing to bear further risk of exposure should another Navy reconnaissance plane go down in denied territory, parted ways with the CIA.  

"AND YE SHALL KNOW THE TRUTH AND THE TRUTH SHALL MAKE YOU FREE"
John 8:32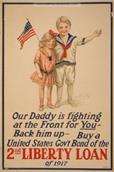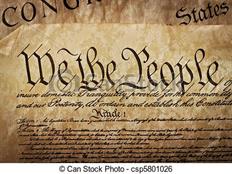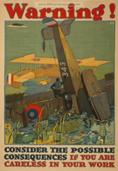 LT Jesse Beasley----------------------Not Returned
LT  Frederick Trayner Prael-------- Not Returned
ENS  Stanly Burt Mulford------------Returned
ENS  Paul Domick Morelli---------- Not Returned
ADC  Robert George Archbold----Not Returned
AD2  James Frank Hand------------- Not Returned
AL2  Rex Allen Claussen------------- Not Returned
AL2  B. David Burger------------------ Not Returned
AT3  Loyd B. Rensink----------------- Returned
AQ3  Gordon Spickelmier------------ Not Returned 
 CREW AWARDS    In 2005 the following awards where acknowledged by The American Battle Monuments Commission.

 Korean Service Medal

 Korean Presidential Unit Citation

 Korean War Service Medal

 United Nations Service Medal  

 Combat Action Ribbon (Navy)

  Purple Heart 
The families of the entire crew are entitled to receive the 'COLD WAR MEDAL' certificate after submitting application. (703) 275-6749  http://coldwar.army.mil

   U.S. Navy GOLD STAR Program for families of war dead   http://www.goldstarpins.org/