INTO HARM'S WAY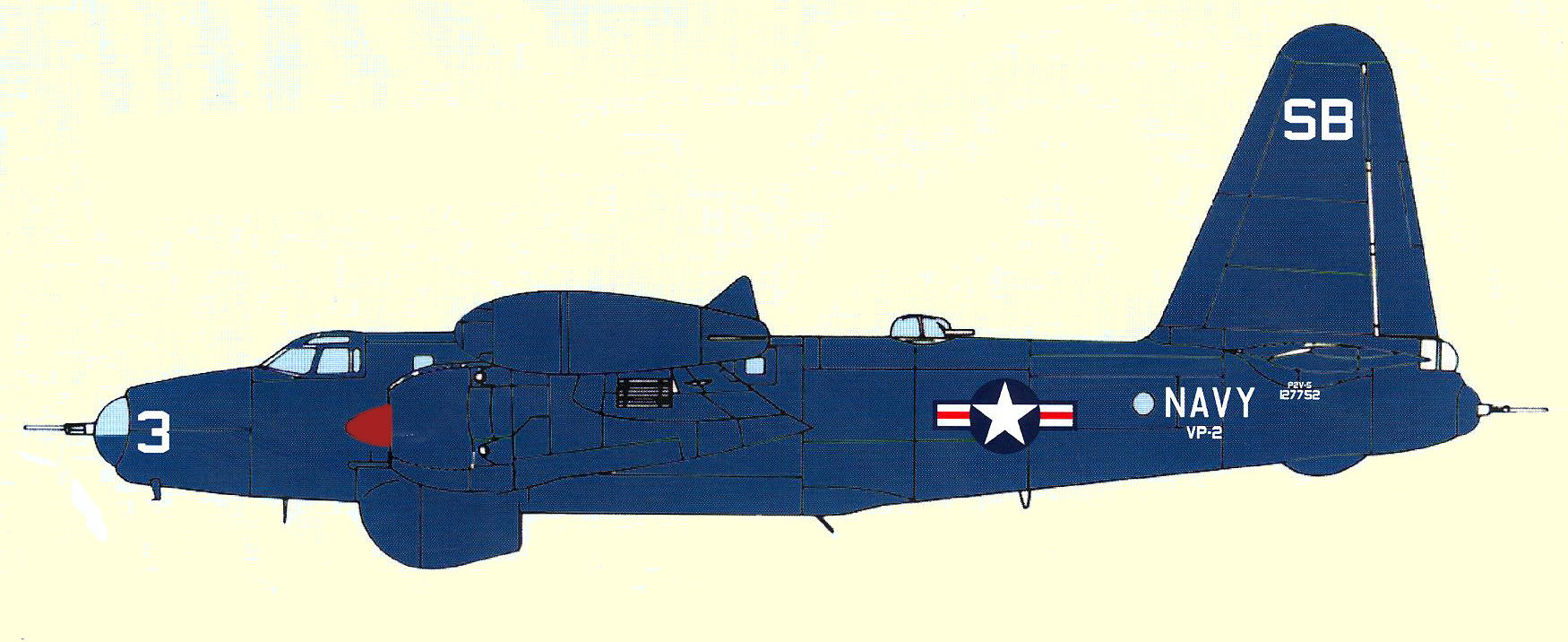 Build a Model of VP-2 Squadron's 3 Cape Cod P2V-5 Lockheed Neptune

A 1/72 scale plastic model kit can be built of 3 Cape Cod using:
Hasegawa P2V-7 model kit ( Found on Ebay)
LOCKHEED NEPTUNE P2V-5/MR.1 CONVERSION (72) kit from Blackbird Models
to convert to an early 1952 Lockheed P2V-5 gun ship and
BMD72041 decal sheet also from Blackbird Models
to represent VP-2 squadron's 3 Cape Cod BuNo.127752
Painted over all in Glossy Sea Blue with red spinners

Blackbird Models
52 Holdings Road
Sheffield S2 2RE
South Yorkshire
England

Website: www.blackbirdmodels.co.uk
Email: blackbirdmodels@aol.com
Telephone: 01142761587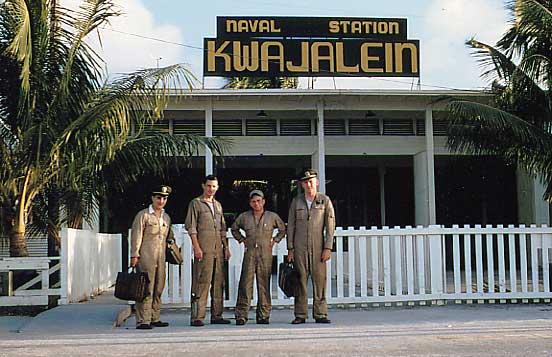 -Fuel & weather briefing stop-
Last Known Photo, 30 Dec, 1953
L-R: ENS Paul Morelli, LTJG "CB" Ward(5 Cape Cod), LT Jesse Beasley and ENS Burt Mulford
While ferret crews faced the same dangers as their brethren in fighters and bombers, they bore the additional burden of risking their lives without the knowledge of the citizens for whom they flew. The twilight war carried not only the threat of capture or death but the assurance of official silence or disavowal, that is the fate of all spies, whether they wield daggers or digital analyzers. Dogfighting, bombing and test flying were high-visibility occupations that produced heroes. But the intelligence collectors prowled, unheralded, in the Cold War's netherworld like their earthbound counterparts in trenchcoats. So reconnaissance crews, ferrets included, lived their professions in reverse. When they completed their missions satisfactorily they were publicly ignored, and when they were killed or captured they were a source of embarrassment. In all, 90 fliers remain unaccounted for from 10 ferret shoot-downs. Inquiries by family members about their loved ones and the nature of the mission, like other such inquiries, disappeared into a bureaucratic quagmire of evasion and double-talk.
Beyond the Iron Curtain, Air&Space, page 34, Aug/Sep 1994, William Burrows
     One must ask why "Killed or Captured" would cause embarrassment and to whom?  The Chinese and Russians knew the awful truth.   History shows only the families of the missing and the American public were being kept from the truth.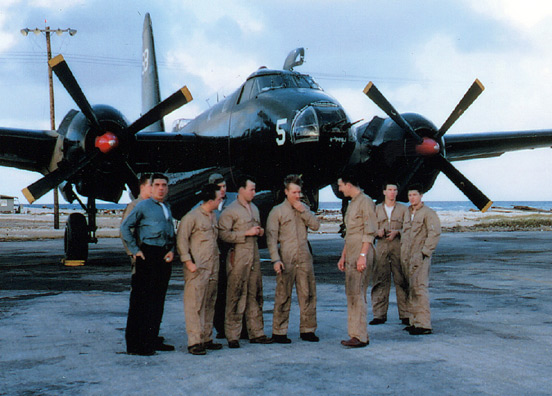 5 Cape Cod
BuNo 127745
Kwajalein December 30, 1953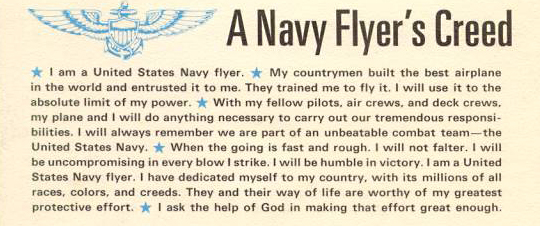 A NAVY FLYER'S CREED was framed and hung in our various homes as long as my father lived.
     The Neptune was a major player in the shadow of the Cold War. It was ideal for Cold War "Ferret" missions since it could carry a heavy payload of electronic gear and a number of systems operators over long distances. The perceived Soviet threat, nourished by the mistrust that pervaded East and West, had Neptunes flying 24-hour patrols over the Formosa Straights and the Chinese coast well beyond the Korean war years. The waters of the Formosa Straits simmered throughout the Cold War, keeping patrol squadrons occupied with constant searches for ship and troop concentrations. After the Korean armistice, the PatRons paid more attention to the Russian coastlines. Patrols often ventured dangerously close to territory the Soviets were keenly interested in shielding from prying eyes.
'LOCKHEED P2V NEPTUNE An Illustrated History' Wayne Mutza
PERIPHERAL RECONNAISSANCE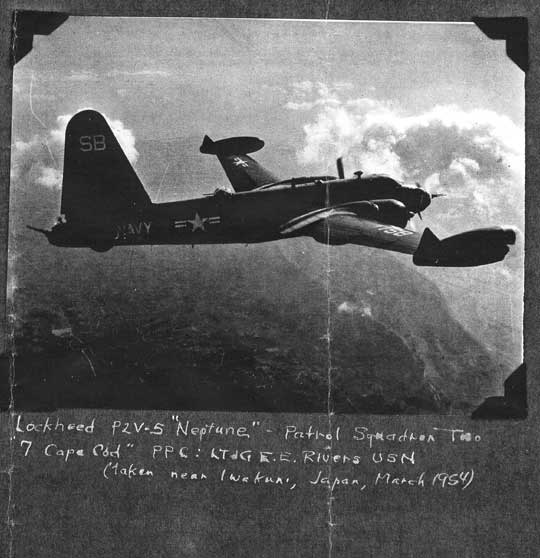 Definition of FERRET is given as: An aircraft, ship, or vehicle especially equipped for the detection, location and analyzing of electronic radiation. (JCS Pub 1, page 143) In 1949 the term was defined as:

"an aircraft specifically modified to perform electronic reconnaissance only"

Further the book reads: On 5 May 1950 the Joint Chiefs of Staff formalized the goals and operating procedures of "FERRET" missions. The new operating procedures set down:

Flights will not be made closer than 20 miles to the USSR or satellite controlled territory.

Flights will not deviate from or alter planned courses for other than reasons of safety.
VP-2's Yellow Sea Hostile attack
I wish to share an interview I had in the year 1999 at the home of then retired Navy Captain (Annapolis Naval Academy) Coleman Wolcott Sims.  Captain Sims was an old family friend passing at the age of 89 on June 23, 2010.  My wife and I had gone to visit him in Texas in an effort to discover more information about my father who had served with him in VP-2 on their deployment to Iwakuni, Japan, 1954. He was then a widower living alone in Boerne, Texas. His old ranch style home had been in his wife's family since the 1850s.  We stayed two nights while exploring the nearby country side during the day.  He proved to be an accomplished cook, the consummate host, kept his antique filled home ship-shape in every way, a member of the Boerne city council and exemplary officer and gentleman at all times during our stay. 
He and his wife Jo with their two children would stop by our home in Tennessee to spend a weekend on their way to different duty stations.  I remember one visit when I was about 11 we all went to the Smoky Mountains.  While on this trip Coleman taught me to throw a boomerang and have it return.   It would take me a few more years and several boomerangs to reach his level of throw but he had set the example to achieve.  Today in my den sits an electric clock of which Jo needle-pointed the face and gave Mother in the early 1960s.  It functions as our primary time piece, remains timelessly pleasant to look and for more than 50 years kept perfect time.
He took us into his small study room and began to relate a story. He began, "Jesse was dealt a bad hand that night."
The date of the mission he would describe was April 9, 1954. (Easy to remember as it was my birthday)  Explaining he had been assigned to go out on the same patrol track my father went missing on but he would never disclose anything about the track or where the track was located.
This track, I later determined, was comprised of two positions 43 nautical miles apart on a north-south axis in which a race track pattern was flown over the Yellow Sea to "Ferret" four Chinese airfields known as the Port Arthur-Dairen Group.  Today this area over the straight between the Bohai Sea and the Yellow Sea is described as one of the busiest shipping lanes in the world.  The Chinese are also digging an undersea tunnel hear which when completed will be a 76 miles long.   That is more than twice the distance than all the other undersea tunnels of the world put together.
As he began his story he pulled an old 'World Atlas' from his book shelves and opened to the area of Korea and the Yellow Sea. Pointing to a small South Korean occupied Island off the south west coast of North Korea called Paengnyong-do, today named Baegryeong-do and still doing duty as a radar station.  While continuing to point at the map he said, "We were in voice contact (UHF) with a radar station located on this island and I checked in with him and headed out on the same track as Jesse flew.  About 30 minutes later the radar station called to warn me that I had a hostile aircraft 16 miles dead ahead. (That is a closing rate of about 13 miles per minute.) This gave me time for my gunners to test fire their guns. (I seem to recall he told me he dropped some flaps but of this I am not positive, it is not in my notes.)  The jet had come out on his extreme range firing.  I faced him head-on as I didn't want him flying up my ass." (Those were his words.)  At this point he paused in his story to say the Neptune was a very maneuverable aircraft and could turn on a dime.  This came as a surprise to me.  He explained the Neptune had a shorter turning radius than the fighter and he intended to use this to advantage.  He continued, "Each time the jet made a firing pass I would turn to face him with my bow guns.  (Emerson electric ball-twin 20 MM) Shots were ineffectually exchanged.  After making three firing passes the jet departed for home in a hurry with no apparent damage to either aircraft".  Finishing his story he added he and his crew's only contribution to the 6 months deployment to Iwakuni was to discover a new radar station located at Shanghai, China. (This group of four airfields is known as the Shanghai Group.)
When he finished I pointed to the area of Port Arthur where two positions were found in the Aircraft Accident Report and asked, "What about these positions?"  To which he replied in his understatement fashion, "If Jesse was up there he certainly was in a badass neighborhood!"(Again his words but he was not given to any profanity at any other time.) 
He will always remain in memory as I imagined my Father to have been; an intrepid naval aviator doing hard dangerous duty in Harm's Way.
After returning home to Tennessee, Coleman and I continued to correspond:
Click to enlarge.
UNRECORDED VP-2 ATTACK!
" The pilot was not warned of the jet's presents because the P2 was below the radar horizon of the Air Force radar."
Coleman Sims USN Captain-Retired

"Satch,
Lt. Larry Comstock's P2V was attacked during daylight hours while I was still attached to the squadron (VP-2) but I do not recall the date. As he related it to me, Larry's crew first realized they were under attack when they saw the green fire of the cannon shell passing over their wings from behind. The two Chinese Migs missed on their first pass but when they came around the second time, the P2V gunners opened up on them. The Chinese seemed unafraid of the top deck .50s but when they realized they were being fired at by the tail 20 mms, they broke off and fled. "
           Email from VP-2 Patrol Plane Commander
"Hi Satch,
Our missions, and that of our land-based counterparts (your dad's P2V squadron) was 'manyfold'. Basic recon and patrol for anything unusual, such as a buildup of ChinCom or Nationalist Chinese amphib forces. Our national policy at that time was "no invasions by anybody!" Also weather recon to advise birdmen flying in Korea because most weather over Korea hit the Yellow Sea first. Merchant shipping recon was a big one as we all ID'ed, photographed and basically harassed any merchant shipping we encountered along the ChinCom coast. We also radar photographed (took photos of our radar screen as we made approaches to Shanghai and other Chinese cities for the purpose of making pictures that single seat atomic weapon Navy a/c could use to navigate with if they had to drop a big one on a Chinese city. Sounds ludicrous now but that was a plan we prepared for."
           Email excerpt from a former patrol plane radar operator
IWAKUNI circa 1955
from the Nathan Reese Collection
(click to enlarge)
            "Hi Darling, Sunday night ( January 3, 1954)
I bought a bike just like Satch's, slightly used, for $5.00 and have spent at least three hours a day riding it back and forth between our place which is about a mile and a half from the rest of the squadron. I'm so sore now I can hardly sit down.
             Love you folks, Bud"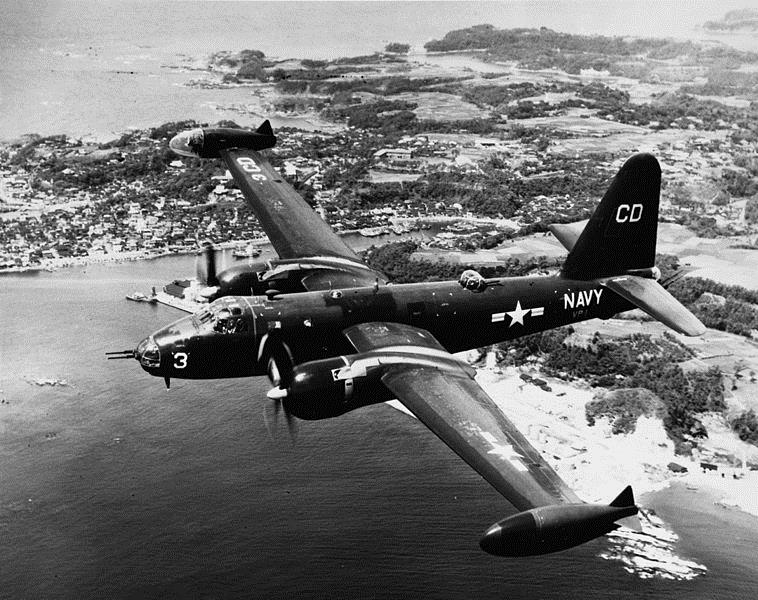 VP-1 Squadron's Neptune configured as 3 Cape Cod of VP-2 Squadron
History of 3 Cape Cod

The aircraft was accepted at Burbank on 8/25/52. It went from the pool at Burbank to FASRON 885 on 9/11/52. From there it went to a pool at Barbers Point where it was assigned to VP-22 on 10/3/52. It deployed from Barbers Point to Naha and back again and then was transferred to FASRON 116 at Alameda on 7/16/53. VP-2 at Whidbey Island received the aircraft on 7/24/53 and it was struck on 1/54 under VP-2's ownership. The aircraft was operational for 16 months and flew a total of 1,281 hours.
 FASRON 116 Navy Maintenance Unit
FASron: Fleet Air Service Squadron
 MAINTENANCE, REPAIR AND EQUIPMENT INSTALLATION UNIT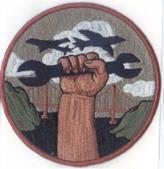 FASRON 116 PATCH
"If he was up there he certainly was in a badass neighborhood!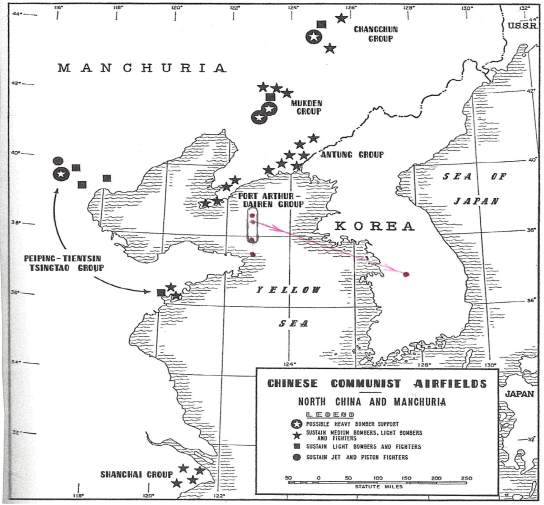 Communist radar network included 25 early-warning
and 11 ground-control intercept stations.
Late in 1952 the Reds established a new model ground control intercept radar, evidently of the latest Soviet type, which was as good as any set possessed by the United Nations Command.  Employing Mig 15 fighters by day and a miscellany of jet and piston day fighters by night, the communist air forces began to integrate ground-control interception techniques into their air defense after 1952.  Either by day or by night the ground control intercept radar could position Red fighters within two to five miles of United Nations planes out to a distance of 70 miles.      U.S.A.F. In Korea Robert F. Futrell
"Satch,
     At the time of the various Cold War losses, there was no formal "enemy" but people killed in those operations are just as dead as those who were shot down during wartime. I certainly think they are deserving of recognition by a "grateful" government. Those of us who survived never were awarded anything either and I for one, don't care, but I do think that those who died during the Cold War should be honored for serving their country during dangerous times and making the supreme sacrifice."
--- Email excerpt from a former intrepid Patrol Plane Commander
Click to enlarge.
COLD WAR NAVY RECONNAISSANCE SHOOT DOWN
The plane departed Iwakuni air base in Japan at 2:26 in the afternoon, local time, with a crew of ten. The flight was categorized as a night reconnaissance in a designated combat zone over the Yellow Sea.  The mission was to "Ferret" near four Chinese airfields collectively known as the PORT ARTHUR/ DAIREN GROUP.  The area was covered with a stratus cloud deck with tops reported at 5,500 feet.  On station 3 Cape Cod reported cruising at 5,500 feet in an assigned race-track pattern defined by 2 positions each called a POMAR. (Position Operational Meteorological Aircraft Report) The two positions or POMARs were located 43 miles apart on a north south axis. Positions and weather were routinely reported for more than an hour. 
Upon reaching the northern POMAR for the turn south and nearest the Chinese coast ( 30 miles of Haiyang Dao ) the plane reported trouble. The available documentary evidence unquestionably supports 3 Cape Cod suffered a hostile attack: problem occurred near 4 enemy airfields; evasive descent into clouds; rough engine reported; requested aid; crippled and out of action a turn 80 degrees for the nearest friendly airport and the enemy then possessed capable ground intercept radar to provide night interceptions in support their night fighters.
1st radio signal received was logged as "SENT SOMETHING I COULD NOT HEAR    BUT (1)"
2nd signal is "missing entirely" from the radio log but acknowledged or "Rogered" as being received. A reasonable person would logically expect a hostile attack to be reported here. (Did the base radioman intentionally withhold an attack report?);
3rd signal was "STB ENGINE ROUGH" or SINGLE ENGINE RETURNING TO BASE. (Both are given in the accident report but due to reported airspeed the first is more logical.)  
     Iwakuni base immediately asked, "DO YOU NEED ASSISTANCE" to which the crippled plane sent the distress signal "ROGER, WE NEED AID".  Initially the plane made a rapid evasive maneuver descending into cloud cover to an altitude reported as "100" feet (above the waves) as found in the radio log then turned eastward "HEADING 101" toward the nearest friendly airfield of Suwon while gradually climbing back above the clouds to 6,500 feet.
"Dear Satch
In spite of the fact that I was in the intelligence office, there was a lot more that I didn't know than I did. I didn't even see the big picture and until now, didn't even know there was a big one. It would appear that our government didn't think much of us then and even less now. We were expendable?"
--- Email excerpt from VP-Pilot
'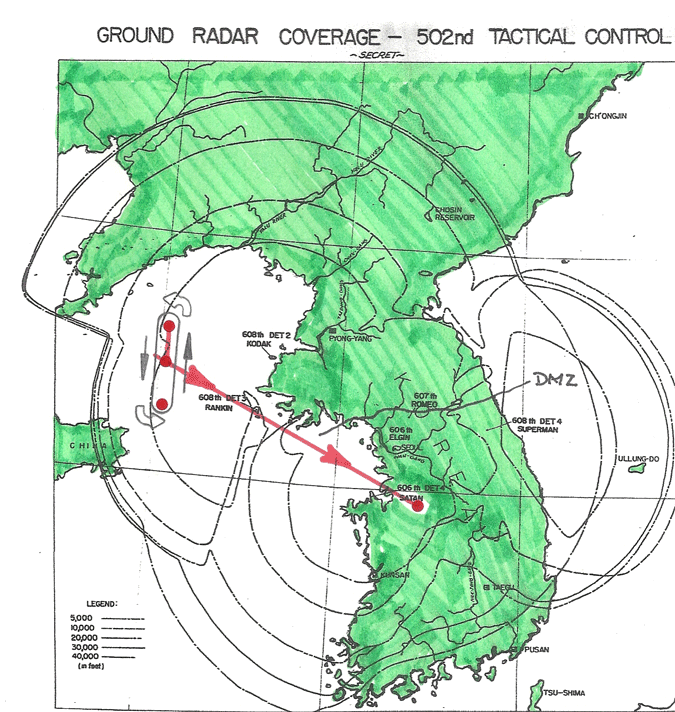 Map-Air Force radar coverage of Korea
The sentinel posted in observation against the approach of an enemy to 3 Cape Cod was the 608th Air Force  radar station located at the nearest friendly sanctuary 75 miles east on Paengnyong-Do Island (K-53).  When the trouble occurred 3 Cape Cod was below their radar horizon and not in radar contact but still in UHF voice radio contact.
I contacted the radar squadron retirees group which at first offered to assist me but suddenly went silent after I provided name and date of the disappearance.  If an attack occurred it seems logical to expect my Father reported the attack directly by voice to the radar operator and possibly the planes condition.
Retaliation for the enemy attack of 3 Cape Cod!
"TOP SECRET"

From the Samual Klaus files.

"Korean incident January 22, 1954"
A January 22, 1954 mission flown by a 91st US Air Force RB-45 Tornado over the Yellow Sea with an escort of sixteen F-86 Saber's was attacked by eight MiG-15 Fagots. One MiG was shot down by USAF pilot Bertram Beecroft.
This mission appears to have had no other purpose than an "overflight" that "could be deemed intentional and unfriendly" in retaliation for the enemy attack of 3 Cape Cod two weeks earlier.

"In such a case the overflight could be deemed intentional and unfriendly."
Click to enlarge.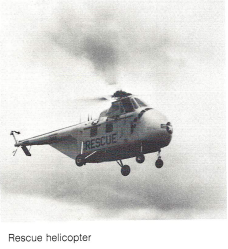 The K-53 sanctuary offered only a frigid open water bail-out zone for pickup by their H-19 helicopter.  This rescue task would require multiple trips in order to retrieve all aboard. Not an easy task in daylight. But a night water rescue, with possible wounded to be evacuated from an aircraft designed to break-in-two and sink within moments of ditching, would guarantee loss of life.
The Korean Armistice made South Korea denied territory; no increase in men or equipment allowed.
NO MILITARY EXIT STRATEGY IN PLACE!

NO ONE HAD THEIR BACK!
My Father knew he was not equipped with VHF for the Yellow Sea patrol and the denied territory of Korea. There were two Neptunes dispatched that night for the mission; one Neptune (BuNo127765) borrowed from VP-7 having the VHF communications radio installed and my Father's Neptune without the required VHF communications radio.
BuNo 127765 in VP-7 markings BuNo 127765 in VP-2 markings


"Satch,
The Whidbey squadron (VP-2) that was on the opposite rotation from his squadron (VP-7) exchanged an airplane when they were relieved on deployment. This airplane was especially equipped with photo recon gear. Further the tracks this airplane flew regularly took them over places they were definitely not supposed to be. That they actually violated international waters or airspace. Sometimes over Indian territory but mostly within a few miles of the coast. This airplane stayed with the squadron on deployment."
--- Email excerpt from a VP Patrol Plane Commander ---

"Dear Satch:
As I remember, your father's plane was the first one to go on a mission after we had relieved the other squadron in Iwakuni. I checked my old flight log and found that on January 4.1954 the crew in which I flew, BuNo. 127765, as a radar operator also went on patrol up into the Yellow Sea. We departed at a later time than did your father. Since I did not have connections to the radio frequencies from my position in the plane I could not have overheard any conversation on the radios."
--- Email excerpt from VP Radar Operator ---

"I recall that we were told that your father's plane had lost an engine (starboard I believe) and had crashed into a rock outcropping off the southern part of Korea. As I recall the people from the squadron that went to the site recovered only two bodies and a raft."
Email excerpt from a crewmember of BuNo 127765

Spontaneous exclamation:
"We were told your father let down into a mountain and that two bodies where found in the Yellow Sea. I always wondered about that"
Excerpt from telephone conversation with the Patrol Plane Commander of BuNo 127765 flying the second Neptune the night of January 4, 1954


During the first year in Korea FEAF (Far East Air Force) had authorized the use of Mark III identification friend or foe airborne radar Beacons for the identification of friendly aircraft over Korea. Many sets of this equipment had been provided to the Russians during World War II, and on 3 May 1951 FEAF ruled that a plane showing Mark III IFF, could not be assumed to be friendly. Thereafter the tactical air-direction centers were expected to identify aircraft by air-traffic control, position reports, flight plans, movement control, or voice authorization. U.S. Air Force in Korea page 426
Despite not being combat ready he and his crew proceeded into Harm's Way and stood their watch before the enemy. In the event of a hostile attack there was the reasonable expectation of support from their comrades-in-arms.
ABANDONMENT UNDER FIRE!
My Father had no way to know the real 'procedures' then in place but at the cost of his life and 10 others plus two valuable government aircraft these 'procedures' were exposed.
            Dear Satch,
       This is simply another case of, "This is all we have, boys, so you just have   to live with it.  It matters not whether they were killed by the Commies or by our own side that provided them with inferior equipment. The result is the same."
      Email excerpt from former intrepid VP-2 PPC
               The aircraft was improperly suffered to be hazarded in the presence of the enemy by the absence of essential onboard VHF radio equipment.  A November, 1953 Directive which stated "all deploying patrol aircraft be equipped with VHF as a dual installation with UHF" was not complied with by VP-2's squadron commander who had the final authority.  He dispatched his plane in non-compliance of the directive only to prove the directive's deadly importance and this at a further cost of 11 American lives plus two valuable government aircraft.
      Prior to commanding VP-2, CDR. Cordie Weart served two years as the Navy's Assistant head of 'Directives and Releases Department' Washington. D. C.. This assignment would have provided him with firsthand experience with 'directives' and knowledge of the life saving importance that directives constitute. He would have known that directives are, in many instances, issued when problem areas are identified after loss of life.
              The Directive further stated "The majority of communications with South Korea's Search & Rescue as well as their Air Defense was done using VHF".                
              Having no direct communications by VHF radio with Ground Controlled Approach radar or the tower at Suwan for landing instructions, the crippled plane required visual conditions and runway lights on for a night landing.  Proceeding at the reported 164 knots ground speed, 3 Cape Cod would arrive over K-13 at 10:56 P.M. which was reporting snow with ¾ mile visibility thus requiring an alternate airfield.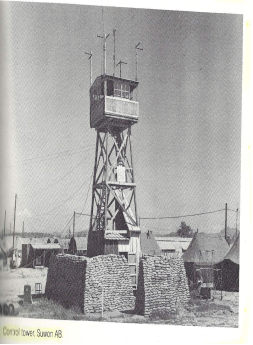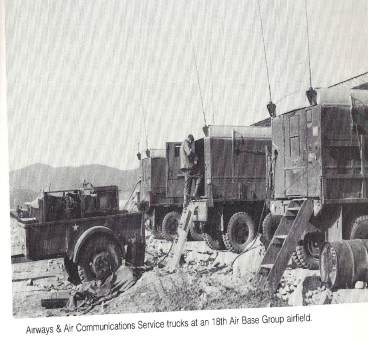 Just prior to making landfall at Inchon, 3 Cape Cod reported "PORT ENGINE ROUGH" and then asked Iwakuni base "DO YOU HAVE US ON RADAR", suggesting EMERGENCY IFF was switched on to be identified as "friendly" on radar. The response was "NEGATIVE RADAR".  The crippled plane was indeed being tracked by U.S Air Force 502 Tactical Control Group radar station "ELGIN" during its fateful flight.  The plane then requested weather and co-ordinates for the nearest airfield reporting visual conditions.  Kunsan (K-8) was recommended by Iwakuni base and the stricken plane radioed it was turning toward K-8. 
     In a sworn statement from the second pilot flying high cover in a F3D

" At 2315 (11:15 P.M.) a large circular orange colored glow suddenly appeared at 15 degrees port, 15 miles and below. The glow was believed at the time to be caused by an explosion and was reported immediately to Elgin, under whose control I was working at the time.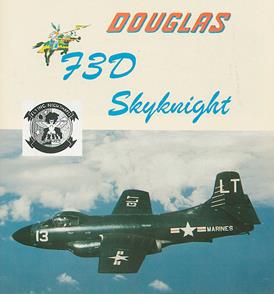 The equivalent sticks of dynamite to gasoline fuel vapor in a fuel-air-explosion is estimated at approximately 10 sticks of dynamite to 1 gallon of gasoline fuel vapor. Considering an empty 250 gallon auxiliary fuel tank = Approximately 2500 sticks of dynamite.
              Not found in the radio log but provided by Iwakuni base's 2nd radio operator (1st operator was deceased), when contacted by telephone, was his statement that a message was received "WE CAN'T FEATHER EITHER PROPELLOR"! (Procedure for Bailing out was landing gear down and feather both props located near the bow exit.) The last communication from 3 Cape Cod was a series of Vs which the base had requested and not, as CDR Weart's "Dissemination of facts" has put forth, an indication that the radio key was tied down to signal imminent ditching. 
EMERGENCY EXITS IN FLIGHT
FLIGHT COMPARTMENT ESCAPE HATCHES.
These hatches are released by pulling the levers on the forward inboard corners of the hatches. When using these exits, ex-treme caution must be observed to avoid striking the propellers. Before bailing out, push both propeller feathering switches.
WARNING
The use of these hatches is likely to be dangerous and should be resorted to only in extreme Emergency when no other exit can be used
P2V Neptune Flight Manual-page 33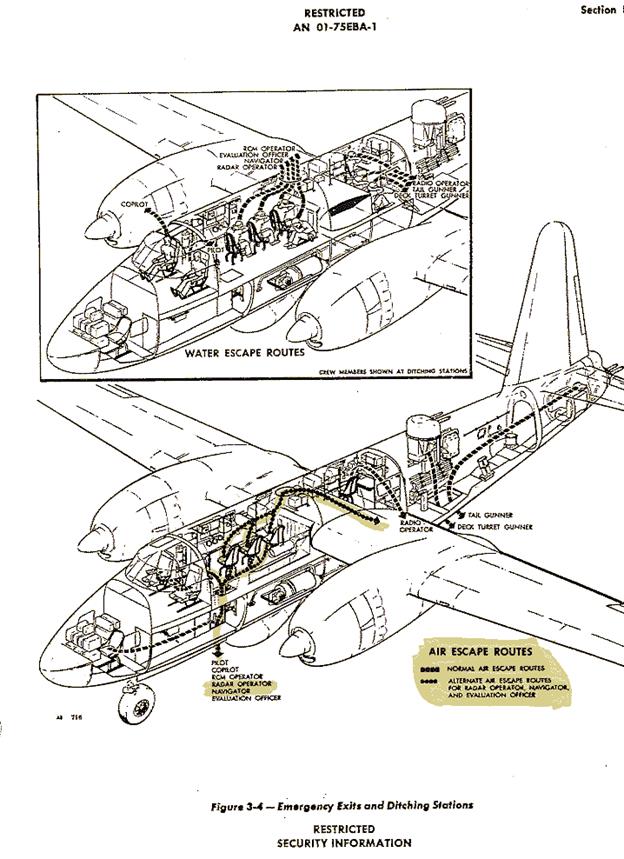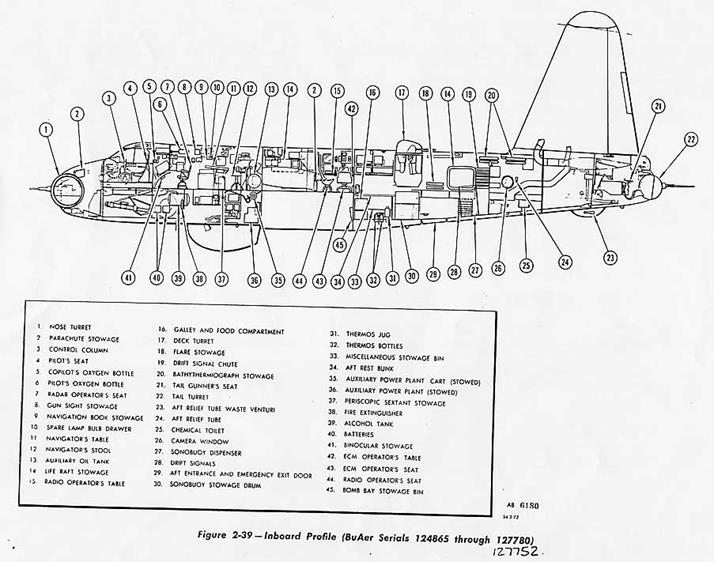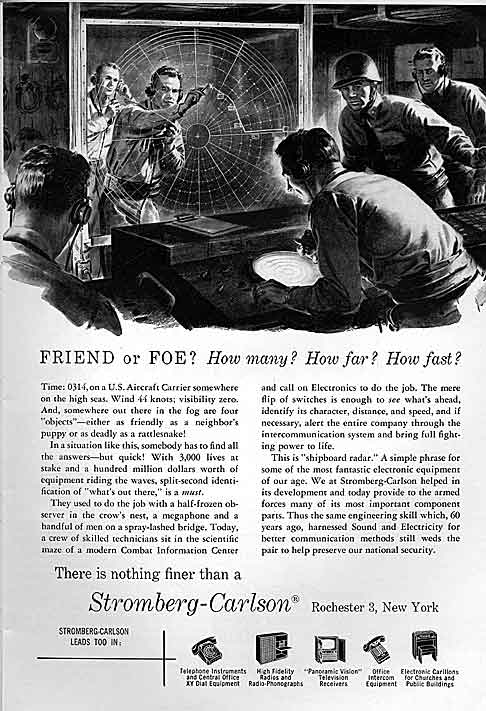 The new MPS-7 radar was installed in South Korea's air defense the week after 3 Cape Cod's loss.
This new radar enabled controllers to determine the altitude as well as the range of their target aircraft.
Before the MPS-7 was available it was necessary to dispatch a jet fighter to search high altitudes
and a piston engine fighter to search the lower altitudes to locate and visually determine the altitude of radar targets.
Dear "Satch"
     We remember your father and that he was a very fine man. We don't have any pictures that we can think of but do have a squadron memo about the accident of the plane."
Email excerpt from wife of a former VP-2 squadron member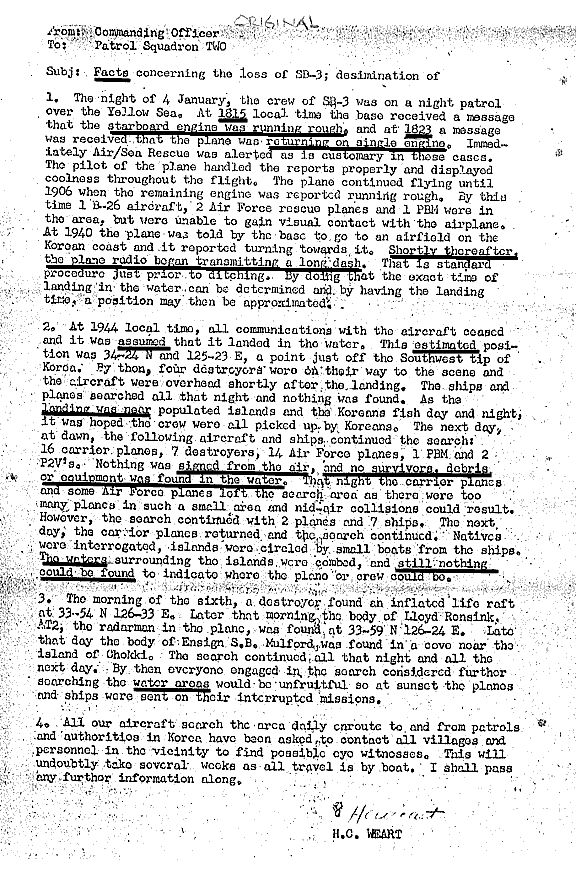 A Bad Hand from a Stacked Deck
 'While before the enemy, all practical relief and assistance was not afforded the crew despite their distress signal "WE NEED AID".  Search and rescue aircraft were not dispatched until after the crash and then were diverted  to co-ordinates 175 miles south, causing crew members who survived the bail-out to lose their lives.  Autopsy reports of the two recovered crewmen give their deaths by exposure as occurring two days after the crash.
CC to Satch

     Just for the record, 2 days earlier(January 2), I myself had temporarily feathered and shut down an engine at a position not far from where Bud lost his first engine. In my case, we had strong fumes in the cockpit from a gasoline leak coming from a crack in the back of a fuel pressure gauge; it was necessary to shut down the engine, then disconnect and cap-off the fuel line. It was daylight and we were under an over cast so I climbed above it for cover . My thought was that I'd drop down into this layer if attacked. Once above the cloud, we shut down the engine; then after the fuel line had been capped off, the engine was restarted and we returned to base. There is one interesting difference between my situation and that of SB-3. We sent a message to base that we were breaking off communications because of gas fumes in the A/C. I was told later that when our message was received, the controlling authority at Iwakuni (Air Wing Six) had alerted Air-Sea Rescue as a precaution. My understanding is that this was not done in 3SB's case until after they had ditched.

     In the initial message sent by SB-3, there was no mention made of being under attack. I sincerely doubt if such a remark would be withheld from us since it could seriously effect search and rescue operations and possibly result in more US a/c and lives lost.

With my best wishes in your efforts to put this mystery to rest, "

Excerpts from a letter from an intrepid VP-2 PPC
          "Satch,

     3CC reported that he was aborting his patrol. FAW 6 knew this and it was Wing's job to alert all GCI stations that a VP a/c was aborting its patrol in a crippled condition."

(GCI= Ground Control Intercept radar stations)


"There was a requirement that we report whenever reaching 100 miles from any of the Korean GCI stations. I put it to you that everybody on the west coast of Korea should have known that 3CC was friendly and in trouble."

Email excerpt from an intrepid VP-2 Patrol Plane Commander
     Navy Air Wing 6, commanded by Captain Alden Schwarz, was charged with the duty of defending the stricken plane by alerting Korea's Aircraft Control and Warning Squadron that 3 Cape Cod was friendly, in distress, placed out of action and coming ashore requiring aid.  This misconduct caused instead of Search & Rescue being radar vectored to assist; an AD4-B Skyraider was directed to intercept the crippled plane and the second aerial attack occurred to 3 Cape Cod.   This attack resulted in death for the Valiant Marine Aviator who was following orders and the loss of another valuable government aircraft.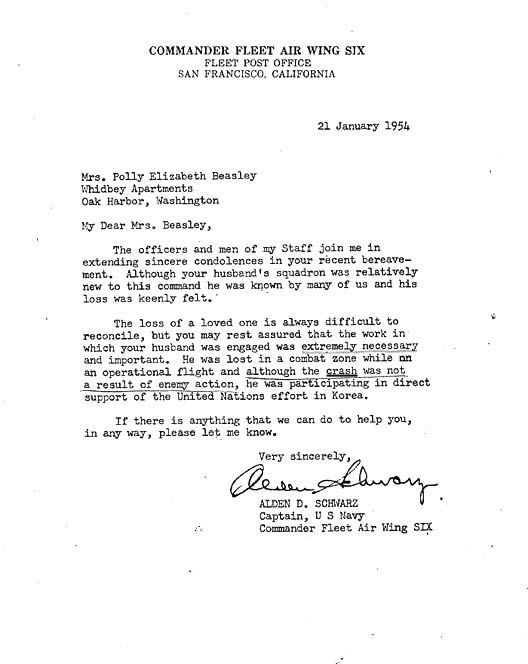 Following procedure to destroy the IFF unit when going down in enemy territory, the pilot activated the "IFF destructor switch". 
The third attack came from within the Neptune------for the Neptune was not designed to give up her secrets. Erupting Bow-Heaters provided fervent fire to take out the flight controls leaving only charred remains and a plunging out of control aircraft.
WARNING
Do not fire Destructors unless the AN/APX-6 is in danger of falling into enemy hands. When in doubt about the security of the area in which you are forced to land, fire the destructors. The destructors will be fired if the DESTRUCT switch is turned on or if the impact switch is tripped regardless of the setting of the MASTER selector. P2V Neptune Flight Manual-page 93
The boy stood on the burning deck
Whence all but he had fled;
The flame that lit the battle's wreck
Shone round him o'er the dead.
And but the booming shots replied,
And fast the flames rolled on.
Upon his brow he felt their breath,
And in his waving hair,
And looked from that lone post of death
In still yet brave despair.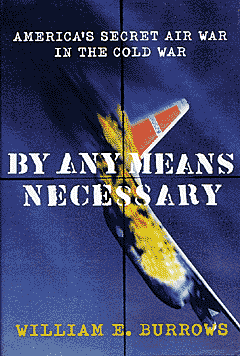 And shouted but once more aloud,
'My father! must I stay?'
While o'er him fast, through sail and shroud,
The wreathing fires made way.
They wrapt the ship in splendour wild,
They caught the flag on high,
And streamed above the gallant child,
Like banners in the sky.
There came a burst of thunder sound–
The boy–oh! where was he?
Ask of the winds that far around
With fragments strewed the sea!–
With mast, and helm, and pennon fair,
That well had borne their part–
But the noblest thing which perished there
                      Was that young faithful heart.    Casabianca
    The fourth attack occurred when the burning plane crashed into a hill, activating a gravity switch which then exploded empty bombay fuel tanks.
    Death by freezing was the fate of any crewmen who successfully parachuted into the snowy night. 
Excerpted letter to my Senator's aid dated April 04 2000
     "During the Cold War, for reasons of national security, family members who lost loved ones were provided information by the military services intended to conceal actual circumstances surrounding the missions and the cause of the loss incidents when they were due to enemy actions.  However, such a cover story was not necessary concerning the loss of Lieutenant Beasley and his crew since the loss was not due to enemy action. ----
Sincerely,
Charles W. Henley
Special Assistant for Legislative Affairs
Defense POW/Missing personnel Office"
NEW YORK TIMES BESTSELLER
BLIND MAN'S BLUFF
The untold Story of of American Submarine Espionage
By: Sherry Songtag and Cristopher Drew with Annette Lawrence Drew
U.S.Navy submarines such as USS Parche, USS Sea Wolf and USS Halibut carried 150 pounds of HBX explosives ( High Blast Explosive) on board to self destruct along with captain and crew in the event of detection, the United States would deny they had ever been there.
Blind Man's Buff See Pages: 199, 209, 233 and 235.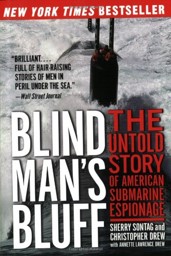 RULES OF ENGAGEMENT JUDGE ADVOCATE GENERAL HAND BOOK
Part III 14; c.; IV Humanity- The prohibition of the infliction of suffering, injury or destruction not actually necessary for the accomplishment of legitimate military purpose.
     It must be asked!  If 3 Cape Cod was forced to divert crippled due too "enemy action" into an area where support was a reasonable expectation, why isn't it a hostile loss?    
"I PLEDGE TO KEEP SEEKING FOR THOSE
WHO REMAIN MISSING"
DPMO Director Robert Jones
     "I know Mr. Beasley's issue is important to you, and my agency's review of this matter has been thorough. Based on the official records of this loss incident, as well as several discussions with the operations officer of Lieutenant Beasley's squadron, there is no credible evidence that Lieutenant Beasley's loss incident was anything other than aircraft mechanical malfunction. As the Navy's Aircraft Accident Board concluded in its official report dated January 27, 1954, the cause of the crash was engine failure. Other than the bodies of the two crewmembers recovered following the incident, the Navy considers Lieutenant Beasley and the rest of the aircrew to have been lost at sea, and in a befitting burial place for an American sailor."
     Lieutenant Beasley's loss was not in vain.  The problems he encountered on his fateful flight led the Navy to implement procedures that have unquestionably resulted in saving the lives of other naval aviators.  Mr. Beasley may find comfort in knowing this and the fact that historical records attest to the flying skills possessed by his father.

Excerpt from a letter from Deputy Assistant Secretary of Defense Robert L. Jones to my Congressman Ed Bryant
The Credible Evidence of Hostile Attack!
1. Plane reported trouble when nearest to coastal enemy airfields at Port Arthur, China.  It is too improbable to believe the engine broke down at this exact moment and location.
2. Message 'missing' from radio log where an SOS would be expected.
3. Plane descends from 5,500 feet into clouds down to 100 feet--suggesting evasive action.
4. ROUGH ENGINE reported -- Possible battle damage.
5. During VP-2's six months of deployment no other engine failures reported while out on patrol.
6. Plane then turns toward nearest allied airbase.  Suggesting emergency conditions existed.
7. Sends a grave distress message "WE NEED AID" within 17 minutes of initial trouble!
8. Pilot reports inability to feather either propeller. This report not found in radio log.
9. Navy Accident Report states no rescue aircraft dispatched.
10. Two days before 3 Cape Cod's loss, 5 Cape Cod temporally shuts down an engine and Search & Rescue are alerted even though no SOS was sent.
11. 10 Madness Accident Report states possible SOS received but no report of Search & Rescue being alerted. More than 50 years later the crew is bestowed AIRMEDALS, Navy COMBAT ACTION RIBBONS and PURPLE HEARTS for their mission. All still officially listed as Missing not MIA.
12. January 22, 1954 Yellow Sea over flight incident in which a 91st Air Force over flight resulted in the shoot down of a MIG 15 which "could be deemed intentional and unfriendly" in retaliation for an attack on 3 Cape Cod.
"One of the basic tenets of our 'open society' is the public's right to know. To purposely withhold such information is not only counter to the democratic principles of a free-society, it is a betrayal of a most sacred trust to the young men who were abandoned for political expediency."


                                              Richard Coate
"When the government keeps vital secrets from us--- particularly secrets that embarrass it, secrets that cause us to view it differently, secrets of failure,---we end up with a government that we do not know or trust. And one that ultimately lacks our consent."


                                              Retired Federal Judge Andrew P. Napolitano
     Due to the much publicized Chinese shoot down involving Navy Neptune BuNo 127744 on January 18, 1953 the year prior, which was still being arbitrated at the time, the loss of another Neptune under similar circumstances was disavowed and records falsified to cover real activities.  3 Cape Cod's crash site provided Navy professionals their first opportunity to examine and evaluate actual wreckage against procedures then in place.
    The crash-site became a crime-scene.  It was decided by those in authority to dispose of all incriminating evidence of the crime including the remains of the victims. The loss then made to appear as a routine operational training accident.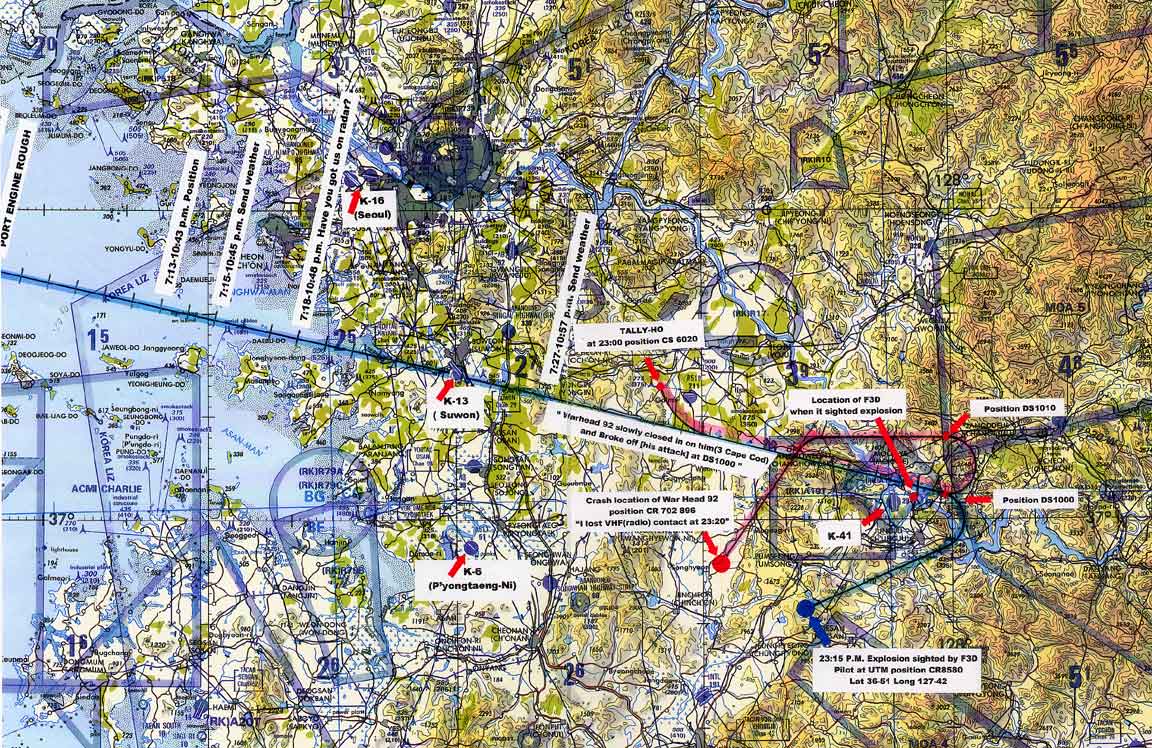 3 Cape Cod's track in blue.
Click for larger image.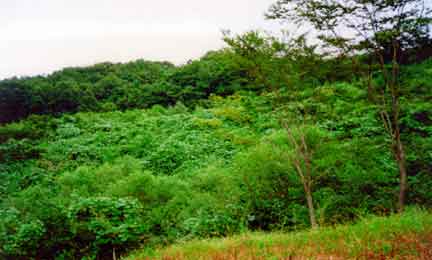 Crash Site
    The discoveries enabled the Navy professionals to implement new life saving procedures for Navy crews who followed 3 Cape Cod and found themselves under hostile attack and similarly distressed.
January 18, 1953 VP-22 Neptune shoot down
January 18, 1953: A P2V-5 of VP-22 patrolling the Formosa Strait was shot down off Swatow, China, by Communist Chinese antiaircraft fire and ditched in the Formosa Strait. Eleven of 13 crew members escaped the aircraft. Shore battery gunfire and high seas hampered rescue operations, the latter causing the Coast Guard PBM-5 rescue plane to crash on takeoff. Total losses from the incident were 11 men, 7 of them from the Neptune crew. USS Halsey Powell, while under fire from the shore batteries, rescued 10 survivors from the sea.  Two survivors were captured by the Chinese and later executed.
     The 1/18/1953 VP-22 Neptune shoot down would become the game changer.  It was highly publicized in paper and magazine. Mother even kept a clipped story from a major magazine with her papers.
     Such heroic valiant rescue attempts would cease and shoot downs would be silenced with death and disavowed by the coming Eisenhower administration. 
"VAPORIZED"
"People simply disappeared, always during the night. Your name was removed from the registers, every record of everything you had ever done was wiped out, your one-time existence was denied and then forgotten. You were abolished, annihilated: vaporized was the usual word."
Quote From George Orwell's Novel '1984'
RULES OF ENGAGEMENT
JUDGE ADVICATE GENERAL HAND BOOK
Part III 14; c.; IV Humanity- The prohibition of the infliction of suffering, injury or destruction not actually necessary for the accomplishment of legitimate military purpose.
     It would require CDR Weart's failure to comply with the 'directive' to properly equip his squadron plane for the Yellow Sea combat zone in combination with the skillful pilots and crew of 3 Cape Cod to return their crippled Neptune to South Korea to expose the 'un-American' procedures then in effect by Navy, Air Force and CIA.
"Dear Satch,
I also remember being told that if we got into trouble and were captured by the Chinese, we were on our own. There was nothing the Navy could do for us. Some things start to make sense now."
--- Email excerpt from VP-Pilot
"TOP SECRET"
(declassified Top Secret document from the Samuel Klaus files - National Archives )
-excerpt-
"THE RULES OF AERIAL ENGAGEMENT IN THE FAR EAST"
"The judgment for trespass is not death and we are compelled, in our own interest, to continue to take that position.

Since we need a rule of law that would be applicable for us, as well as against us, it is highly undesirable to assert merely that our ground controllers are intelligent and responsible men. So far as possible they must be given rules of behavior narrowing the area of reasoning to a justifiable circumference. The act of killing, that is, destruction of the aircraft with the possible death of its occupants, can be justified only on the ground of reasonable fear of attack or because of such great danger to security as to be equivalent to preparation for attack. Normally interceptors go up to identify the aircraft. It is definitely not sufficient that an aircraft has Soviet markings to justify its destruction. We must place ourselves in the Soviet position and consider whether we would in that position claim unjustified destruction of our aircraft for crossing the frontier because of poor navigation or bad weather, luring, etc.

The situation is much complicated by the conceded difficulty of identification in present day flying. Any justification, either for bringing a plane down or for shooting it down, must depend on other defensible factors, so far as possible, should be stated in advance as orders to the ground commanders, which we are prepared to defend in any international tribunal. Where our fighters are superior in speed and maneuverability to the intruder, killing is unjustifiable prima fascia unless there is reason to believe—from the posture, character and obvious purpose of the aircraft, such as its continuing to fly in disregard of signals—that it is engaged in penetration toward a possible target for belligerent purposes.

The word "hostile" should not be used ambiguously as a rule of action; the question always must be: is killing justified by international law?"


18 U.S. Code § 2441 - War crimes
In 1996 The United States Government passed into law that it was a War Crime against members of the Armed Forces if Booby-Traps and Other Devises willfully kill those placed out of combat by any cause.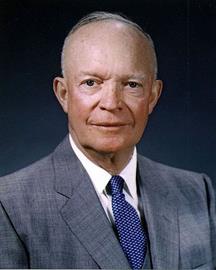 January 20, 1953
The first inauguration of Dwight D. Eisenhower
     My first grade class was assembled and marched from Clover Valley grade school up the hill to the Navy Officer's Club to watch President Eisenhower take the Oath-of-Office.  The television was mounted over the bar.
January 26, 1953 John Foster Dulles appointed Secretary of State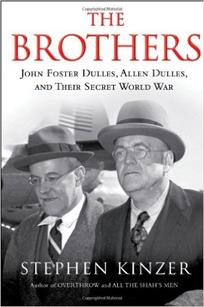 February 26, 1953 Allen Welch Dulles appointed Director of the CIA
        On January 26, 1953 Allen Dulles was appointed director of the CIA.  His first year in this powerful position was a very bad time to be the unfortunate recipient of a hostile attack near communist shores.  It could mean a secret-death-sentence without benefit of due process by trial or jury.  A sentence which infringed on the right of American servicemen to the protection of the United States Constitution, The 1951 Uniform Code of Military Justice and furthermore a grave breach of trust respecting the Laws  and customs of War. 
     In 1996 The United States Government passed into law that it was a War Crime against members of the Armed Forces if Booby-Traps and Other Devises willfully kill those placed out of combat by any cause.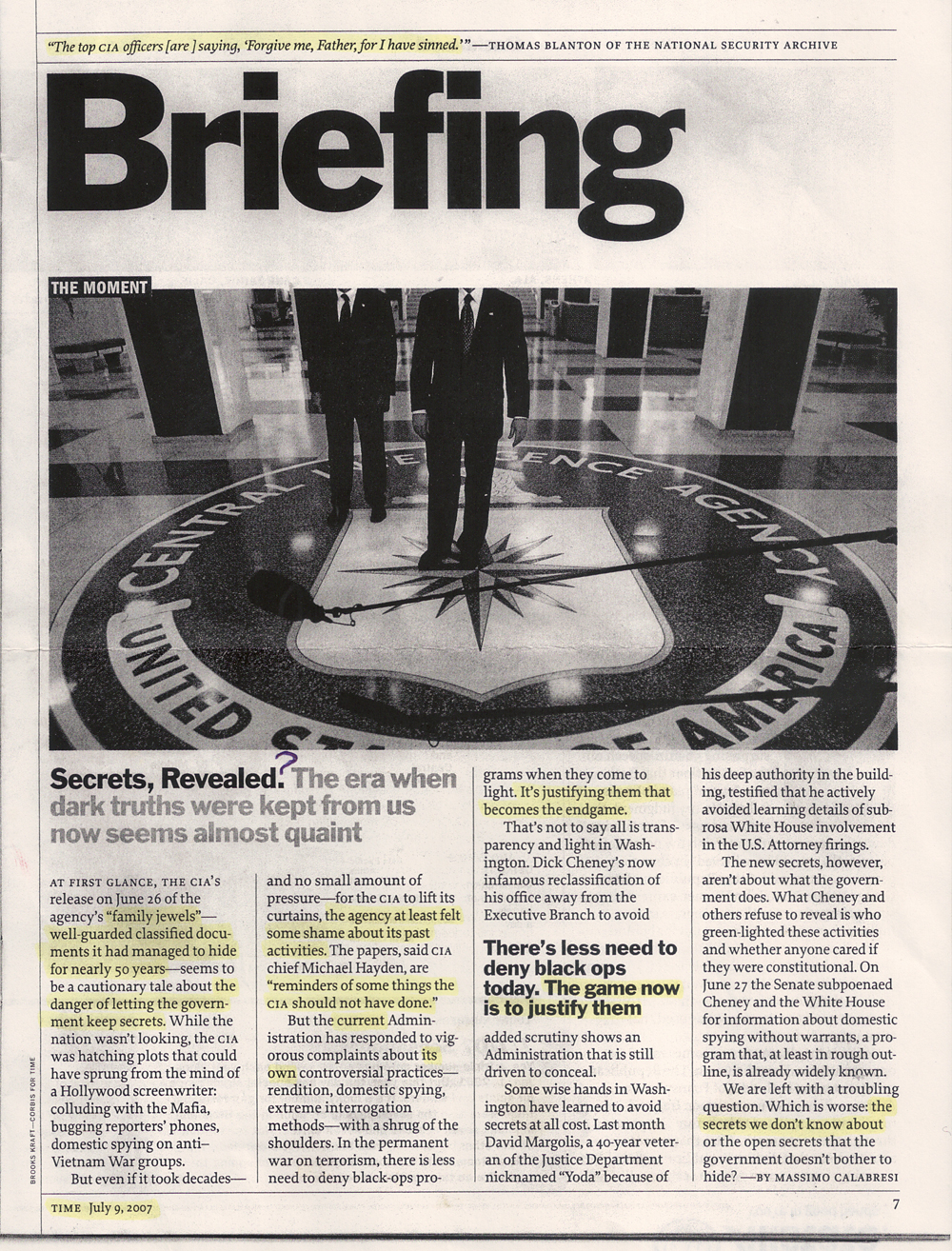 Click for larger image.

"Foremost among our unalienable rights is the right to life — the right to be and to remain alive."
Retired Federal Judge Andrew Napolitano
1953 CIA assassination Manual

Today, Americans can read the 1953 CIA's assassination manual online.

Titled


The manual also makes it clear that the CIA was studying ways to assassinate people without being detected. Then keep all the records secret for decades until many people won't care any more. Smear anyone who questions the official narrative while providing alternative accounts to confound and confuse the public.

Note the following excerpts:
ACCIDENTS: For secret assassination, either simple or chase, the contrived accident is the most effective technique. When successfully executed, it causes little excitement and is only casually investigated.

EMPLOYMENT: No assassination instructions should ever be written or recorded. Consequently, the decision to employ this technique must nearly always be reached in the field, at the area where the act will take place. Decision and instructions should be confined to an absolute minimum of persons. No report may be made, but usually the act will be properly covered by normal news services, whose output is available to all concerned.

JUSTIFICATION: Murder is not morally justifiable. Assassination can seldom be employed with a clear conscience. Persons who are morally squeamish should not attempt it.

The radio switch can be [illegible] to fire [illegible], though its reliability is somewhat lower and its procurement may not be easy.




Gen.  James Doolittle's review of the CIA to President Eisenhower, October 19, 1954:
     "There are no rules in such a game.  Hitherto acceptable norms of human conduct do not apply".  His real recommendation: fire Allen Dulles.
     He said, "Allen Dulles was guided by emotionalism….far worse than appeared on the surface."  As for the CIA, Doolittle reported that it had "ballooned out into a vast and sprawling organization." No one controlled it, he said, because of the "family relationship" between its director and secretary of state.
('THE BROTHERS' Stephan Kinzer Page 187)
     The remains of eight crewmen were not returned home.  This offense was done willfully; wrongfully and contrary to regulation.  It was not done for the Greater-Good-of-the-Nation but to secure favorable treatment for commanding officers guilty of willful dereliction in the performance of their positions of authority.  Done to the detriment of their dead subordinate's widows and orphans for there was no flag draped casket to grieve over; there is no grave to visit; there were no medals or honors bestowed for duty well done from a grateful nation.
Spontaneous exclamation:
"We were told your father let down into a mountain and that two bodies where found in the Yellow Sea.
I always wondered about that"
Excerpt from telephone conversation with the Patrol Plane Commander of BuNo 127765 Which was transferred to VP-2 from VP-7 because it was combat ready.
     The true meritorious legacy of the crew may not all be found hidden and concealed in the annals of U.S. Naval history.  After the 1954 loss of 3Cape Cod, the Navy, steeped in long standing tradition, was  in conflict with the Central Intelligence Agency's lawless, unconstitutional, defying the Uniform Code of military justice and no accountability for their policy of "by any means necessary".  It operated outside any democratic government laws. 
     The Navy, refusing to bear further risk of exposure should another Navy reconnaissance plane go down in denied territory, transferred two Neptunes from Navy stock to the CIA then the two basically parted ways. ('Neptune an Illustrated History'—by Wayne Mutza) 
 After the loss of 3 Cape Cod THE 1951 CODE OF MILITARY JUSTICE was circumvented by "Sheep Dipping" military personnel. When you do not officially exist, there are no restrictions. Most former military sheep-dipped pilots and air crewmen survived. They surfaced years later, mysteriously popping back up in the Marine Corps, Navy, Air Force, or wherever they had vanished from. No questions, no comments.

SHEEP-DIPPED: Stripping a U.S. Serviceman of his military uniform and identification so he can pose as a civilian during a covert mission. From "Ravens: Covert War in Laos," a 2004 documentary shown on Discovery Times channel on April 11, 2004.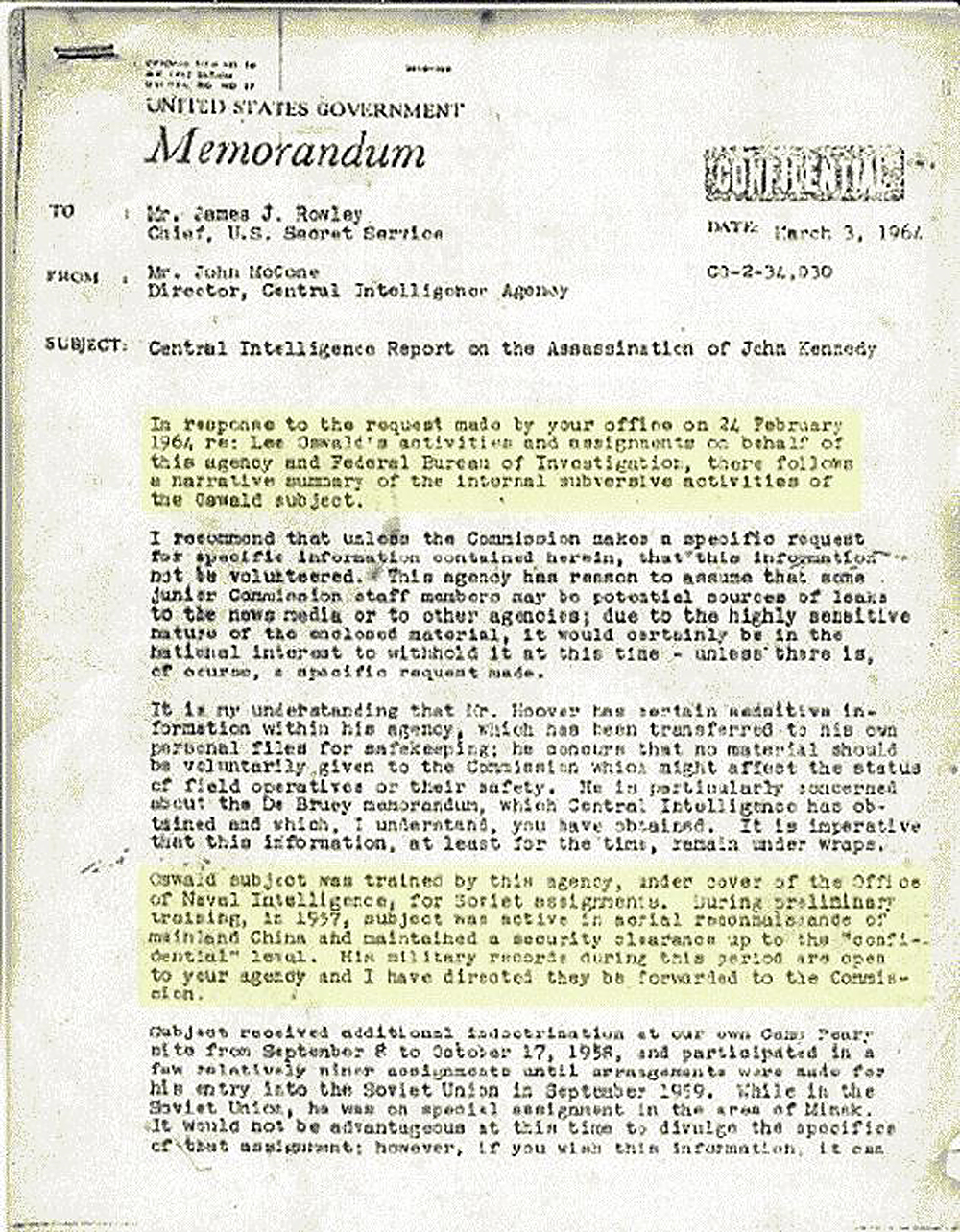 Click for larger image.

"Oswald subject was trained by this agency, under cover of the Office of Naval Intelligence, for Soviet assignments.
During preliminary training, in 1957, subject was active in aerial reconnaissance of
mainland China and maintained a security clearance up to the "confidential" level."

"AND YE SHALL KNOW THE TRUTH AND THE TRUTH SHALL MAKE YOU FREE"      John 8:32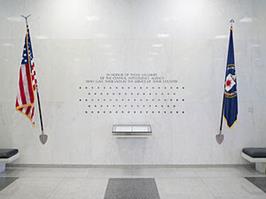 CIA MEMORIAL WALL INCLUSIONS:
     Inclusion on the Memorial Wall is awarded posthumously to employees who lose their lives while serving their country in the field of intelligence. Death may occur in the foreign field or in the United States. Death must be of an inspirational or heroic character while in the performance of duty; or as the result of an act of terrorism while in the performance of duty; or as an act of premeditated violence targeted against an employee, motivated solely by that employee's Agency affiliation; or in the performance of duty while serving in areas of hostilities or other exceptionally hazardous conditions where the death is a direct result of such hostilities or hazards.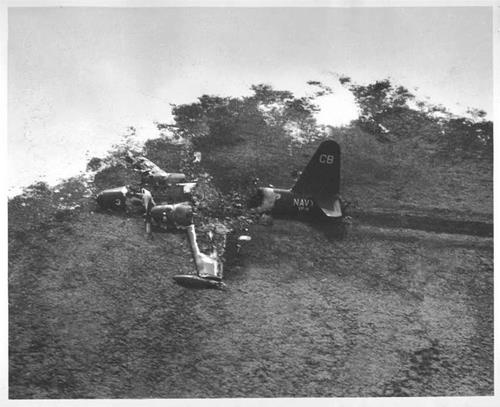 June 22, 1955 VP-9 Russian shoot down
All crew members survived.
     Considering the plane self-destructed after crash landing, the Russians paid ½ the U.S. Government's requested amount for compensation of loss.
To my Senators office:
 ---- but we have stated to Mr. Beasley that as tragic as his father's loss is, it was truly not in vain. The problems he encountered on his fateful flight and the decisions he made to handle those problems directly led the Navy to implement new procedures that unquestionably have resulted in the saving of lives of other naval aviators who followed after Lieutenant Beasley and found themselves in similar situations.
Signed: Charles W. Henley
Special Assistant for Legislative Affairs
Defense POW/Missing Personnel Office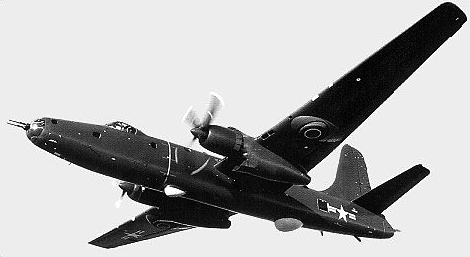 MARTIN P4M-1 MERCATOR
MERCATOR SHOOTDOWN
Coast of Shanghai, China
     Found in the Samual Klause files are the secret documents of the 1956 shoot down incident of the Martin Mercator Bu.No. 124362. It was the next Navy Patrol aircraft based at Iwakuni not to return. The Mercator was shot down off the coast of Shanghai, China and recovered from the sea floor using Navy assets at a cost of $5,500,000 U.S. dollars. The survivors quietly left behind.
     Why did the Navy spend so much expense in an effort to recover  some equipment and remains from the very shores of Shanghai, China?  The Photos found in the report didn't seem to be taken of anything of great importance.   The images just seemed to be what one would expect from a recovered underwater crash site. 
     Strangely there were many individual photos of the auxiliary bombay fuel tanks viewed from all sides with photos depicting a small damaged spot as well as serial numbers.  Ten of fourteen total photos were taken of these tanks. There seemed to be much interest in these recovered tanks. 
     The mystery would be answered by one reason.  The Navy wanted to confirm the CIA had not resumed their "Vaporization" program upon Navy reconnaissance planes and crews.
28 Jan 1953 P2V-4 Engine failure
on a flight from Kodiak to Adak, Alaska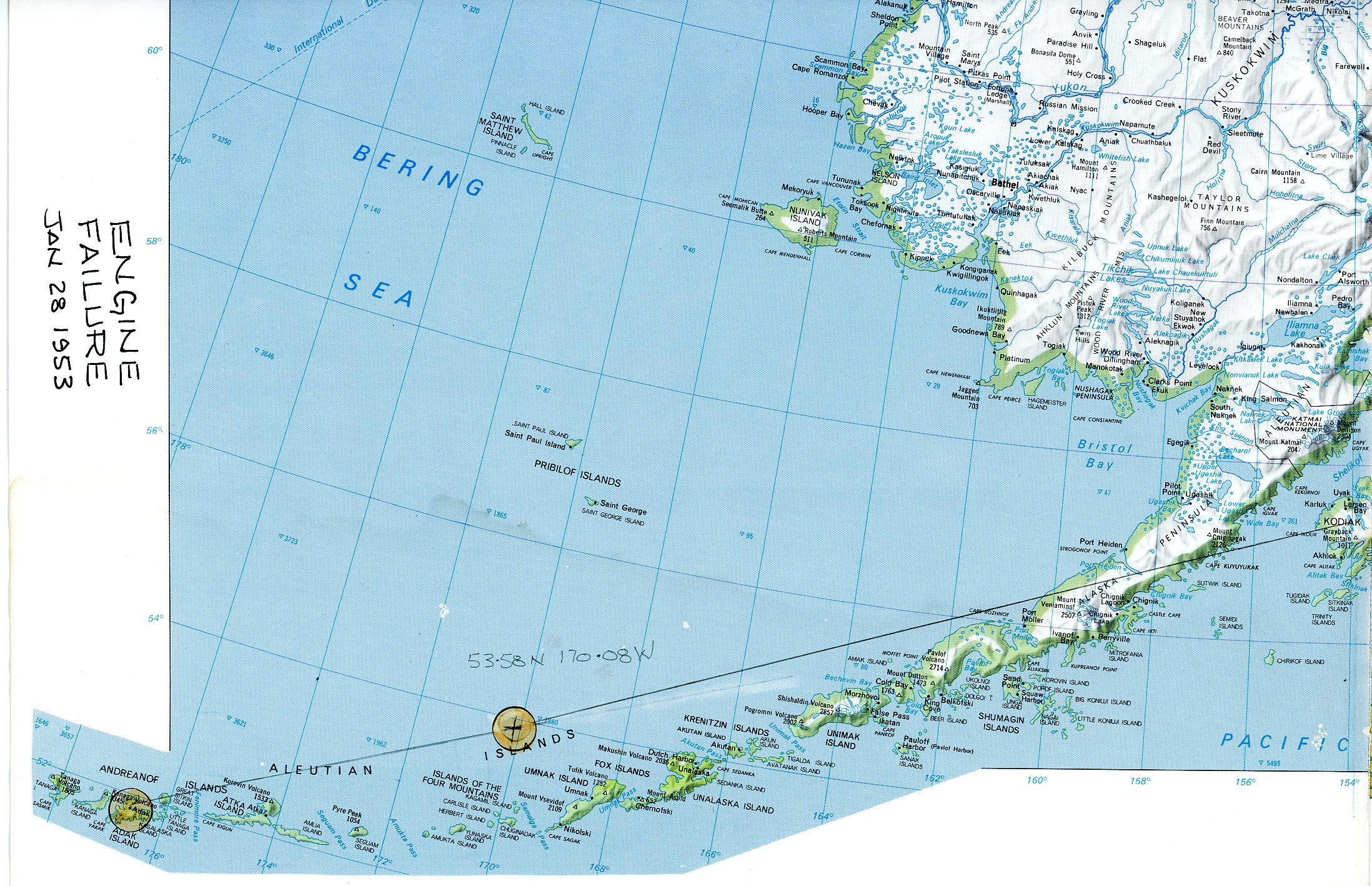 Click for a very large image.
     My Father's incident report is given here as a text book example of proper procedures in handling a single engine emergency. There is no similarity between the Alaska emergency and the emergency he experienced a year later off the coast of Port Arthur, China in which that emergency was also handled expertly and to procedure under the circumstances encountered.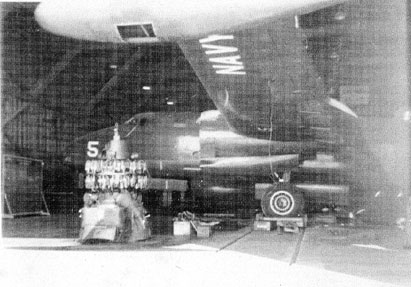 Photo from James Hand collection.
"Hi Darling, Adak Monday night (January, 1953)
     I guess you have heard about the engine failure we had last week. We had no trouble. We just threw out everything and came in to Adak. It caused quite a bit of excitement but we made it.
Love you people,
Bud
"Dear Satch, (12 March 1953)
     I'm going out to Adak tomorrow on a three day patrol. When I get back I will have less than 30 days to wait before I can come home to see you and Mommy and Doodle Bug. I certainly am looking forward to seeing you people.

I haven't been able to buy you all anything 'cause we are too far away from any stores and even tho' Ive been up further north I haven't been able to get near the place Santa Clause has his head quarters.

When I come home I know you won't mind if Mommy and I go to Seattle for the week-end. ever since we have been married we have never been able to go on a honeymoon because the Navy never gives us enough time. We won't be gone too long and I promise I'll bring you something real nice for a present.

I'll write you again when I get another letter from you. I see you must be doing real good in school, your printing shows it.
Love you Satch,
Dad
(Click to Enlarge)
     Alaska deployment winter of 1953.
     Alaska deployment winter of 1953. One of my Father's letters to my Mother that winter contained an incident of an officer breaking down from the stress. The incident described one of their patrol flight which returned early due to an officer who went, as my Father's letter put it, "psycho". Mother told me the Russians fighter pilots would sometimes fly alongside my Father's plane. She said my Father would wave at them.
"We have a patrol tomorrow that takes us across the Bearing Straight and along the Russian coast as far as we can go. I certainly don't look forward to them 'cause flying conditions here are absolutely terrible."
Love you people, Bud
"My Dear Boys, (My Uncles Lewis, Mack and Ted )
     By the time you receive this note the final message from Bud may have arrived. Nevertheless, these are thoughts I want to pass on to you. We have had Bud for around 32 years----- Twelve of which we have lived with just such a possibility as this. Now that it has come, it doesn't leave me with that awful feeling of emptiness and finality I've always expected. Bud used to tell me Mary, don't y'all grieve for me, I've had a wonderful life. I've done the things I wanted to do and enjoyed every minute of it. He did too and I can never visualize him as anything but happy. He was often selfish and we were often provoked with him, but always we loved him and his accomplishments. I think when all the facts are known, we shall learn just how justifiable that pride is.
I love you one and all, Mary"
Uncle Mack died June 7, 1967
Uncle Lewis died November 6, 1982
Uncle Ted died February 24, 1994
Aunt Mary died January 13 1997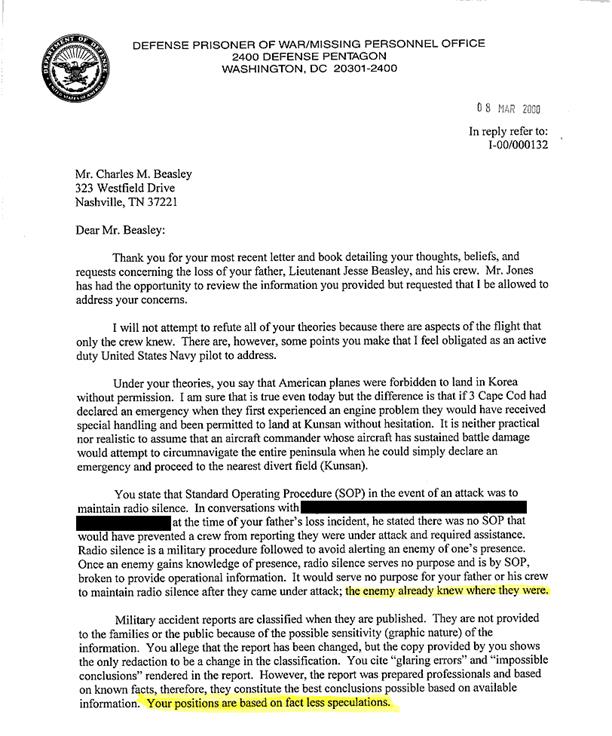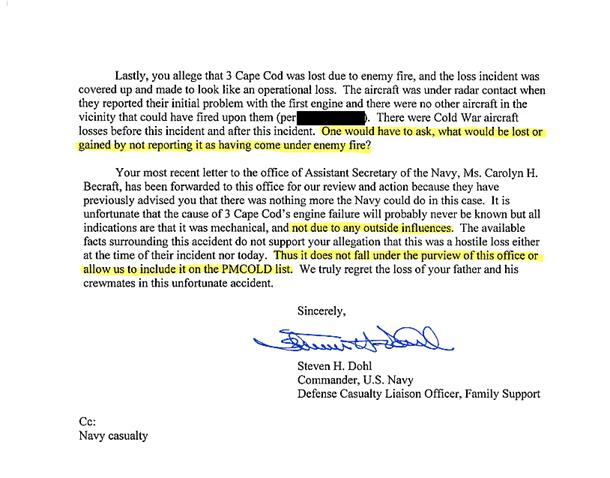 ABANDONED UNDER ENEMY FIRE!
"One would have to ask, what would be lost or gained by not reporting it as coming under enemy fire?" DPMO (now called DPAA)
The answer is:

Withholding the report of an enemy attack avoided the true accounting of Battle Casualty for all the crew.

The classification of Casualty for eight and Non-Battle Casualty for two permitted no one to answer for "Willful Dereliction of Duty", "Misdeeds", "Abandonment under enemy fire" and "wrongful death".

A claim of only mechanical failure permitted the "Declared Missing" which denied a "Missing in Action" status to the families asserting it is not their "PURVIEW"! A request to the Graves Registry also gets "not our Purview". How do families discover whose "Purview" it is?

The secrecy would prove a "Scorched Earth Policy" where everything was taken, life, remains, valor and honor - leaving nothing.

The trusting widows and orphans of the Navy servicemen, whos lives were forfeited, then further cheated, wronged, and defrauded, with some families paying a steep price – ruined completely.

The American dream was built on the idea that no one is above the law, that our rights are inalienable and cannot be taken away, and that our government and its appointed agents exist to serve us.


NATO uses the following definitions:

Casualty:

In relation to personnel, any person who is lost to his organization by reason of being declared missing, dead, wounded, diseased, detained, or captured.

Battle Casualty:

Any casualty incurred as the direct result of hostile action, sustained in combat or relating thereto, or sustained going to or returning from a combat mission.


Non-Battle Casualty:

A person who is not a battle casualty, but who is lost to his organization by reason of disease or injury, including persons dying from disease or injury, or by reason of being involuntarily missing where the absence does not appear to be due to enemy action or to being interned.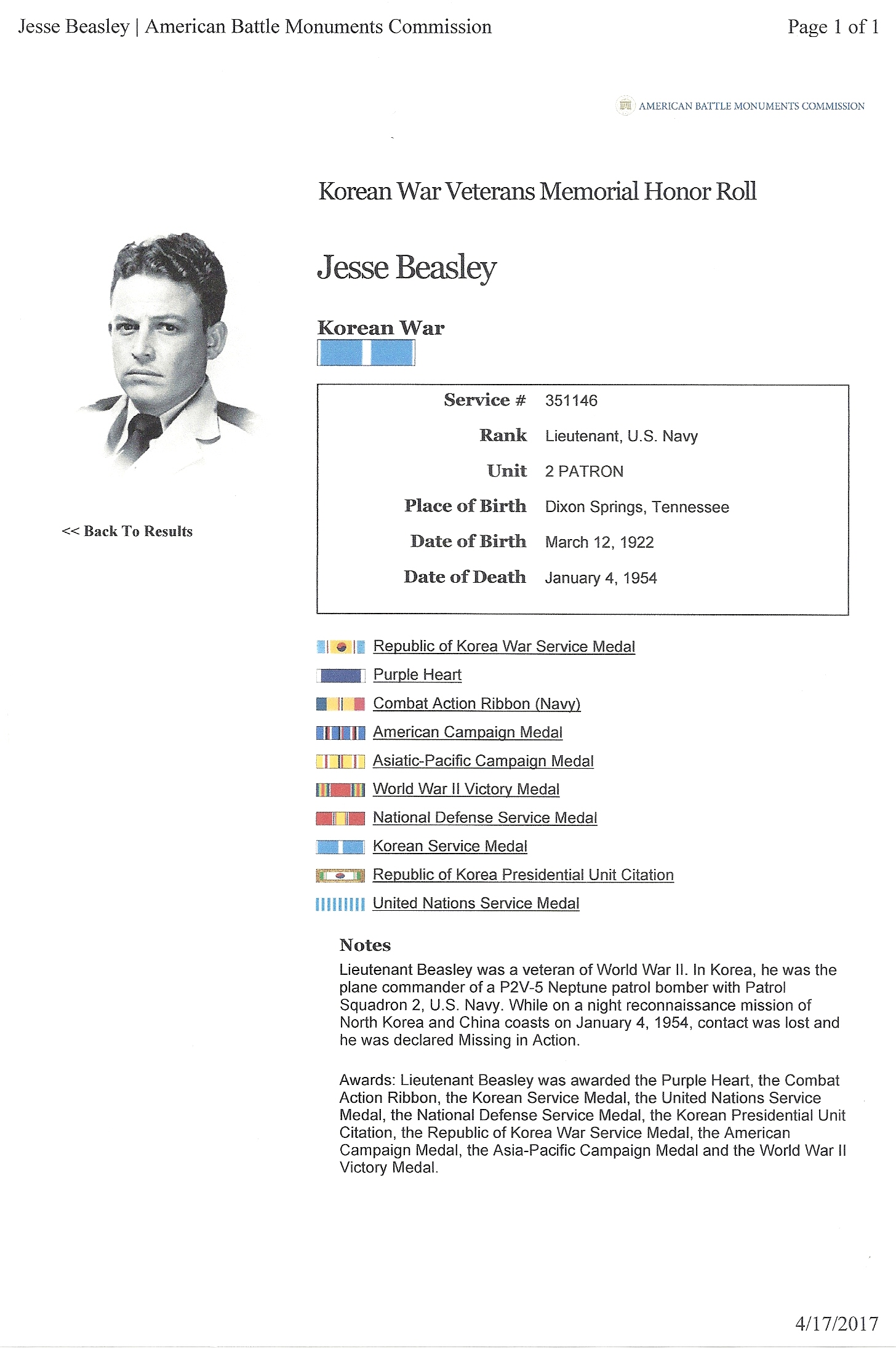 UPDATE: In 2005 the loss of 3 Cape Cod quietly acknowledged as a shoot down.
The crew all awarded PURPLE HEARTS and COMBAT ACTION RIBBONS
but still listed as "DECLARED" MISSING.
No acknowledgment of the Hostile attack off the shores of China was given.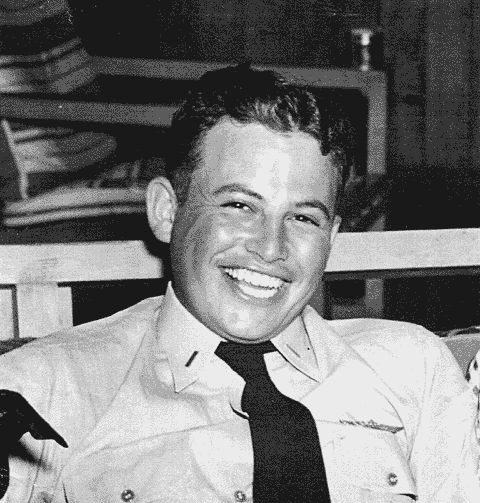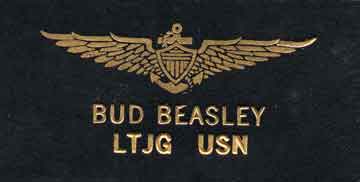 Excerpted from my Father's instructions to my Mother.


"IN THE EVENT OF MY DEATH"

"DISPOSITION OF REMAINS"

     "If I should die while on duty, the Navy will automatically take charge. If death occurs at sea or outside the United States, my remains will be embalmed and retained unless such action is impossible. You will be immediately notified concerning the disposition of my remains, and will be requested to telegraph collect, the Bureau of Medicine and Surgery, Navy Department, Washington, D. C. or the Commanding Officer of such hospital or other activity to which my remains may have been transferred, stating that you desire my remains to be interred in the family cemetery at Dixon Springs, Tenn."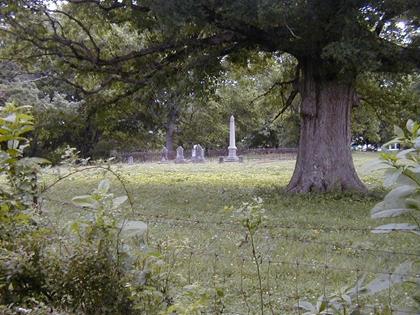 Beasley Family Cemetery
PRIVATE BURIAL
     "Upon sending my remains home for private burial, the expenses of preparation, encasement, and transportation will be prepaid by the Navy, and necessary funeral expenses not exceeding $75 will be reimbursed on application by you to the Bureau of Medicine and Surgery, Navy Department, Washington, D.C. You should retain all receipts and evidences of payment of the funeral expenses, which will accompany the claim."
     "If Naval activity is located reasonably close to the place of burial, the services of a Navy Chaplain to officiate and a firing squad and bugler to render honors at the funeral will be furnished if possible upon your request to the Commanding Officer of such activity. I SUGGEST THAT YOU TRY NATTC MEMPHIS. An American Flag (which will be given to you after the burial) will also be furnished to drape my casket upon request to the nearest naval activity or marker will be furnished for my grave upon written application by you to the Quartermaster General, Department of the Army, Washington 25, D.C. ( V.A. Form #530 for $150.00 burial allowance QMG Form # OQMG # 623 U.S.A. for headstone.)"
DEPARTMENT OF THE NAVY
Burial At Sea
     The tradition of burial at sea is an ancient one. As far as anyone knows this has been a practice as long as people have gone to sea. In earlier times, the body was sewn into a weighted shroud, usually sailcloth. The body was then sent over the side, usually with an appropriate religious ceremony. Many burials at sea took place as recently as World War II when naval forces operated at sea for weeks, and months at a time.
Burial At Sea http://www.history.navy.mil/faqs/faq85-1.htm
Dispersion of Cremains
Articles of war for the government of the Navy http://www.history.navy.mil/faqs/faq59-7.htm
ARTICLES OF GENEVA CONVENTION
Article 120
----honorably buried, if possible according to the rites of the religion to which they belonged, and that their graves are respected, suitably maintained and marked so as to be found at any time.  In order that graves may always be found, all particulars of burials and graves shall be recorded with a Graves Registration Service established by the Detaining Power. These provisions shall also apply to the ashes, which shall be kept by the Graves Registration Service until proper disposal thereof in accordance with the wishes of the home country.
'Vaporizing' the men of 3 Cape Cod
     "Other than the bodies of the two crewmembers recovered following the incident, the Navy considers Lieutenant Beasley and the rest of the aircrew to have been lost at sea and in a befitting burial place for an American sailor."

Excerpt from a letter from Deputy Assistant Secretary of Defense Robert L. Jones to my Congressman.