CURRENT EVENTS
CNBC
55 Korean War Fallen Repatriated
27 July, 2018
Yes. It still matters.
AIR & SPACE
Secret Casualties of the Cold War
The U.S. side has had its own problems. The Pentagon had two POW/MIA offices, and the commission operated independently of those. One of the offices, the Joint POW/MIA Accounting Command (JPAC), was roiled by press reports in 2013 of gross dysfunction. The two offices were merged into one unit, the Defense POW/MIA Accounting Agency (DPAA), which began operations in early 2015.

STARS & STRIPES
It's been more than two years since the scandal-plagued Joint POW/MIA Accounting Command and Defense POW/Missing Personnel Office merged to form the Defense POW/MIA Accounting Agency — a new U.S. government super-agency responsible for recovering America's war dead.
U.S. NAVAL INSTITUTE
"Your honor, as the commanding officer, I am ultimately responsible and stand accountable for the actions and decisions leading to the [McCain] collision and death of my ten sailors on 21 August 2017"
NavyTimes
"The Navy will not accept complacency, negligence, or other behaviors contrary to its core values"
NavyTimes
Accused spy served in one of Navy's most shadowy squadrons
Tampa Bay Times
Typo holds the key in a woman's search for her father
THE NEW YORK TIMES
A World War II Mystery Is Solved, and Emotions Flood In
AVIATION HISTORY
September 2018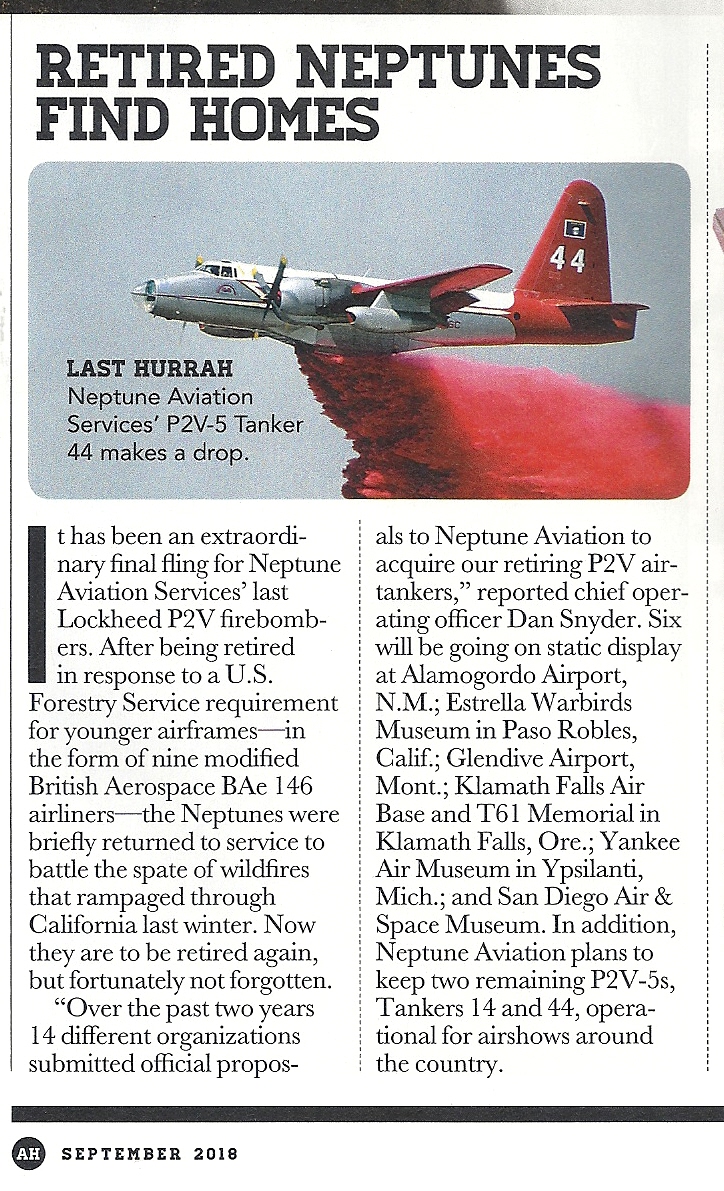 Click on image.