Navy Patrol Squadron VP-2
History 1952 to 1954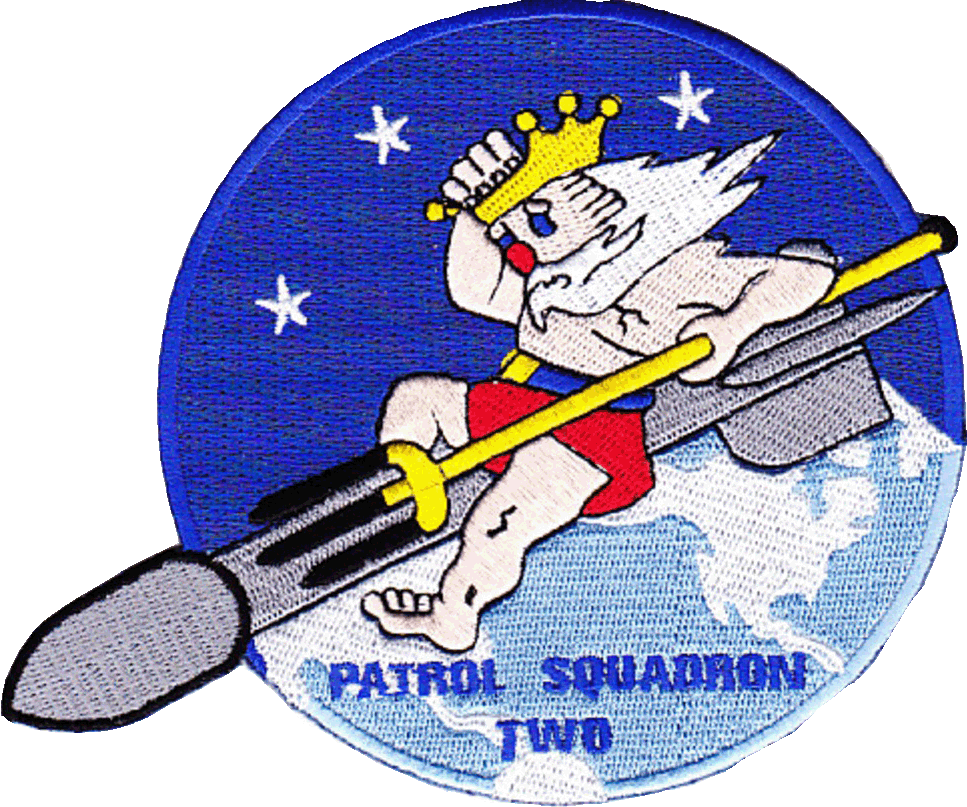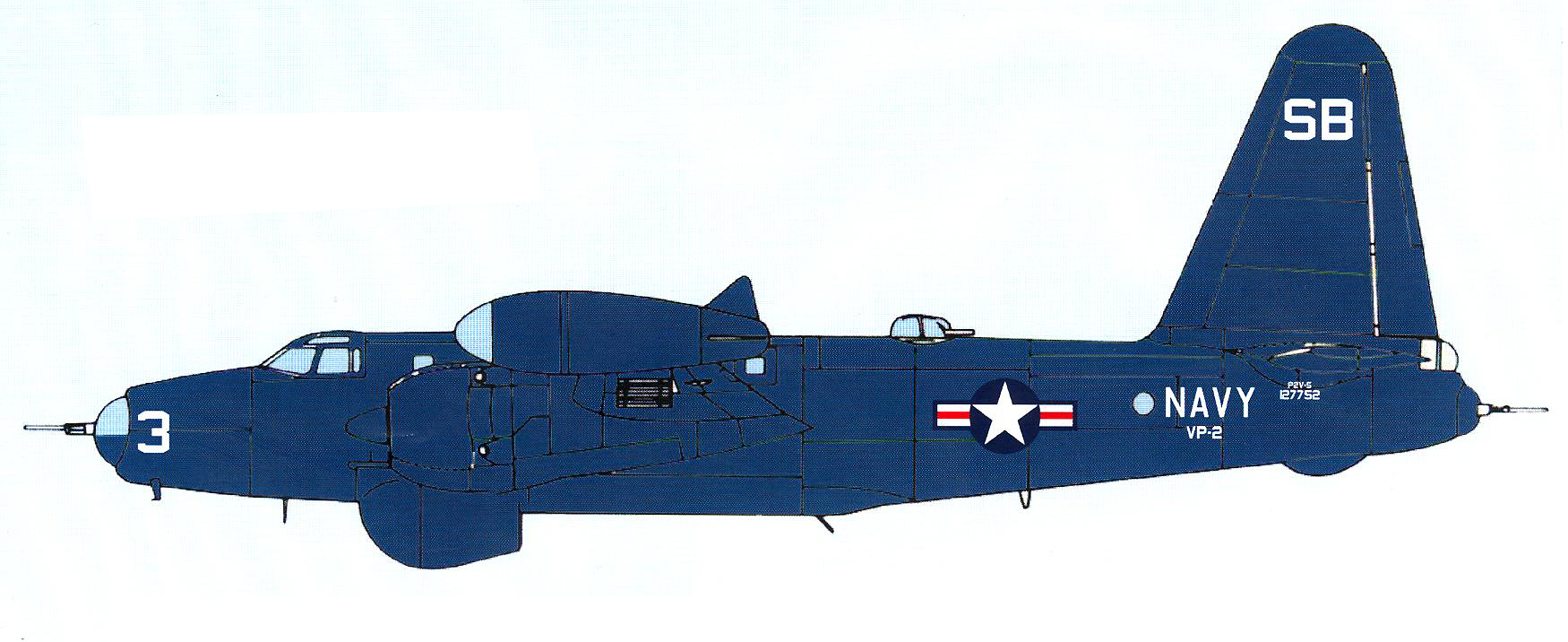 Created By Charles M. Beasley
For corrections or additions contact:
sonofanavyman@3capecod.net



""A nation reveals itself not only by the men it produces
but also by the men it honors, the men it remembers." "

--- President John F. Kennedy
--- Introduction ---



While VP-2 Squadron historical detail is provided before 1952 and after 1954 it is woefully lacking in historical information for the "Korean/Cold War" period of 1952 thru 1954. This omission creates the impression it was an uneventful period in VP-2 Squadron's History. On the contrary, it was far from it. For example; during their 1954 Iwakuni deployment, the Squadron suffered more hostile attacks than at any other time in its 22 year existance. This has gone largely unreported. In its entirety the Sqaudron lost 3 Neptunes resulting in 23 deaths.


15 June 1951-Alaska,landing mishap: Deaths 1
4 Jan 1954-Korea, A Hostile attack then Friendly Fire: Deaths 10
27 Nov 1964-Alaska, Flight-into-terrain mishap: Deaths 12


The focus of this historical account endeavours to provide a broader perspective of historical events of VP-2 Squadron's involvement during the period my Father, Navy Lt. Jesse Beasley, was attached to the Squadron. He did not return home from his mission of the Yellow Sea and his valour and honor forfeited---Secrecy for National Security reasons cited. But,none the less, misconduct went unpunished, justice prevented and careers were protected. Therefore, when my Father was involved in VP-2 operations, I unapologetically so mention. Not only was the "Korean/Cold War" of 1952-1954 an eventful period in VP-2 Squadron's history it was an eventful time of political upheaval in American History as the transition of control of government shifts dramatically.

I was fortunate to have the opportunity to sit with some of these retired navy men, listening to their stories, compiling their information and answering my questions. Men who truly proved to be men of honor; men of integrity. My greatest regret was not knowing what questions to ask at the time. I had no thought of a conspiracy and was seeking simple answers to what proved to be an immensely secretive and complex event. Their contributions would prove invaluable in understanding government obfuscation and personal smears I would encounter. Now most have "Gone West" and can never answer my unanswered questions. This information is also gathered from Emails, letters, official reports, government documents, correspondence with government agencies, telephone calls and pilot log book entries and also includes a few of my own personal memories as a Navy "Brat" at Whidbey.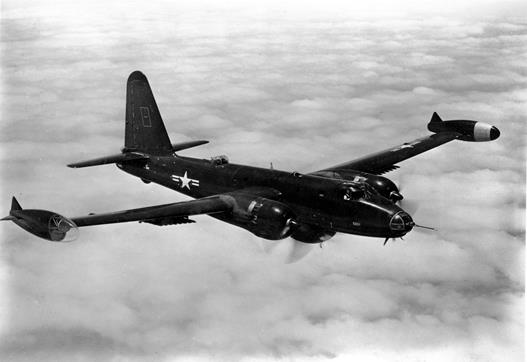 Called the P2V until 1962 SP2 thereafter
First flown 1945-Last Naval reserve retired 1978
The Lockheed P2V Neptune had one of the longest
production runs in US history with a total of 1181 built.
The P2V-5 would become the most produced
variant of the Neptune line with 424 built.
After WW II, continuing through the 1950's, the Navy's air Anti-Submarine Warfare forces technology gap rapidly widened by advancing capabilities of submarines. With the advent of the WW II development of the German submarine snorkel, which allowed diesel submarines to charge their batteries without surfacing, further diminished the ability of Navy air ASW forces to locate submarines by visually siting and with radar. The introduction of quiet nuclear power into modern submarines created all new problems for future Navy ASW forces.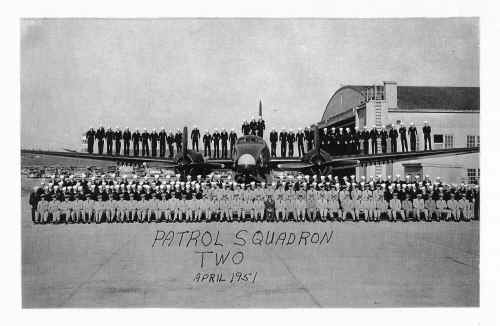 James Hand collection submitted by his daughter Susan Hansen
Jim is front row-4th from left "white hats"
He joined VP-2 Squadron 1 Jan 1950.
KIA Korea 4 Jan 1954
VP-2 Squadron established 1947- disestablished 1969
Tail Code SB until 1957
Call Sign Cape Cod
Home Station: NAS Whidbey Island, Washington




After WWII operations slowed and NAS Whidbey was placed on reduced operating status. Many NAS across the United States were closed because they could no longer meet the requirements of post-war naval aviation; 6,000-foot runways were now the minimum standard and approach paths had to be suitable for radar-controlled approaches in any weather. The Korean War restored NAS Whidbey to life and expansion and construction accelerated.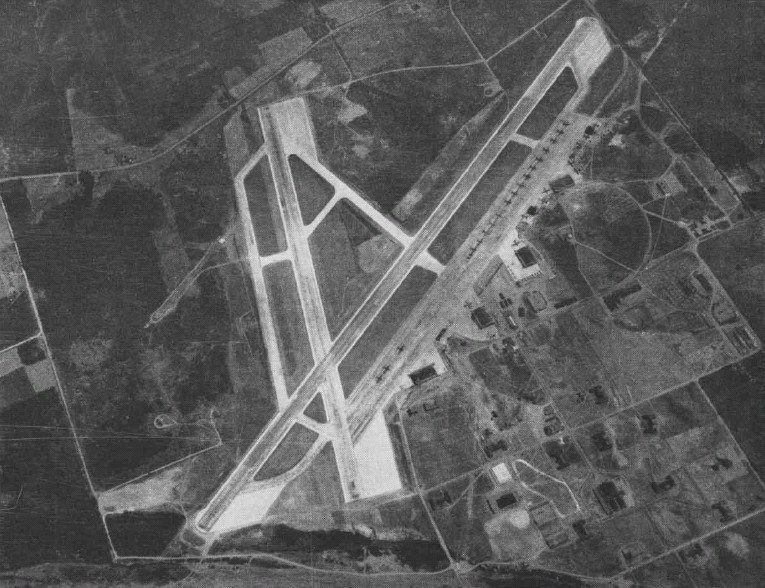 NAS Whidbey Island mid 1940's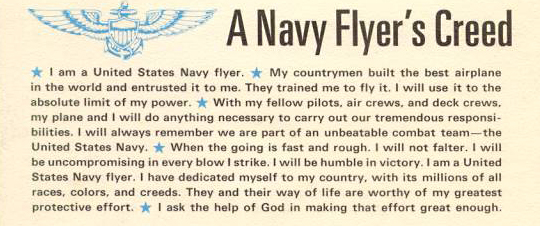 The Creed hung on a wall of our various navy homes while my father lived-
Thereafter as a child it hung on my bedroom wall.
Chronology of VP-2 History Squadron 1952/1954:


Feb 1952: Lt. Jesse Beasley attached to VP-2 Squadron --- VP-2 Squadron Commander: CDR Mervin J. Berg
4 March 1952: Lt Jesse Beasley begins transitioning to P2V Neptunes.
12 May 1952: Lt. Beasley designated Patrol Plane Commander in P2V type aircraft.
27 May 1952: Lt. Beasley qualifies "SPECIAL" Instrument Card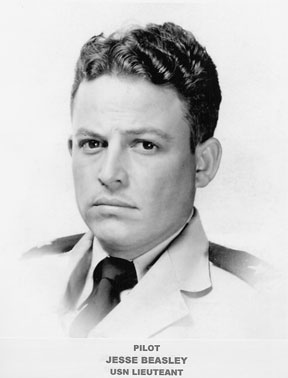 15 Aug- 23 Nov 1952: While operating from Naval Air Station Kwajalein in the Pacific's Marshal Islands. VP-2 Squadron operating P2V-4 Neptunes participated in the 1 Nov 1952 OPERATION IVY at Eniwetok Atoll patroling for Russian submarines and shipping attempting to observe tests. The first Hydogen Bomb blast, MIKE, yielding 10.4 megatons (10,400,000 tons TNT). That is 20 times greater than the second Atomic bomb blast, KING which yielded 500 kilotons (500,000 tons TNT) Vp-2 Squadron pilots witnessing the blast were instructed to fly at 10,000 feet, wear government furnished protective eye lenses, not look directly at the initial detonation, and just before H-hour to turn their aircraft 180 degrees in the opposite direction of the blast site.
They reported the Hydrogen blast as being much larger that the Atomic blast.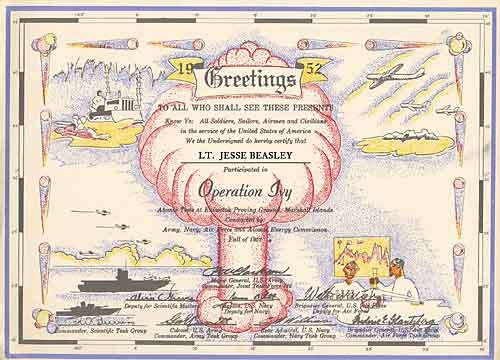 6 Dec 1952: CDR H. Cordie Weart assumes command of VP-2 Squadron.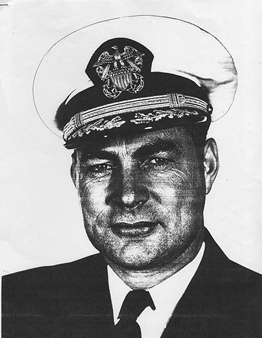 8 Jan 1953 -7 April 1953: VP-2 Squadron deployed to Kodiak, Alaska flying P2V-4/3 Neptunes. Lt. Jesse Beasley conducted 12 patrol flights from Kodiak to Adak. A number of patrols were conducted across the Bering Sea and along the Russian coast. Some intercepted by Russian fighters. No attacks reported by VP-2 Squadron. Other Air Force aircraft, also operating out of Alaska during this period, did report Attacks:


15 March 1953: A US Air Force WB-50 Superfortress reconnaissance plane of the 38th Strategic Reconnaissance Squadron, 55th Strategic Reconnaissance Wing was attacked by a pair of Soviet MiG-15 Fagots approximately 25 miles off the Kamchatka Peninsula, near Petropavlovsk. The WB-50 based at Forbes Air Force Base, Kansas, was temporarily operating from Eielson Air Force Base, Alaska, while assigned to the 15th WRS. After escorting the WB-50 for a short time, one Soviet pilot opened fire on the WB-50. WB-50 gunner Jesse Prim returned fire and the MiG pilot quickly broke off his attack and returned to his base.

22 March 1953: A US Air Force B-50 was attacked by Soviet MiG-15 Fagots.

15 May 1953: Soviet MiG-15 opened fire on US Air Force WB-29 Superfortress off Kamchatka Peninsula. The WB-29's gunners returned fire. There were no casualties.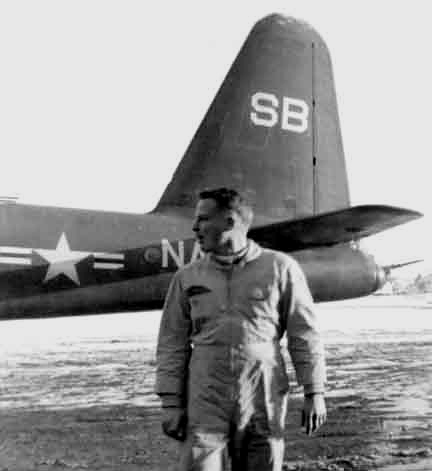 "Hi Darling, Thursday Night (This was 9 Feb 1953 from Adak Island, Alaska)
Our patrols last for three days at a time. We will have about three of them a month. I certainly don't look forward to them cause flying conditions are absolutely terrible. I have a one day patrol in the morning which takes us across the Bering Strait and then around the Russian coast line as far as we can go.
Love, Bud"
Note: The three day patrol consisted of a patrol from Kodiak to Adak and remain over night. Next day depart Adak for a patrol of the Bering Sea and Russian coast line, returning to Adak to remain over night before returning on patrol to Kodiak the next day.


18 Jan 1953: A VP-22 Squadron P2V-5 Neptune BuNo 127744 was shot down by Chinese shore batteries. The shoot down and rescue became an international incident. The coming administration would silence shoot downs of Navy reconnaissance aircraft with death for the crew and disavowal that they were ever there. Losses during this time included a VP-50 PBM-5 Mariner 10 Nov 1953 and a VP-2 Squadron P2V-5 Neptune 4 Jan 1954. Both aircraft Abandoned Under Fire and their families provided cover stories meant to conceal true events.


20 Jan 1953: The first inauguration of Dwight D. Eisenhower as President of the United State and Commander-in-Chief of the Armed Forces.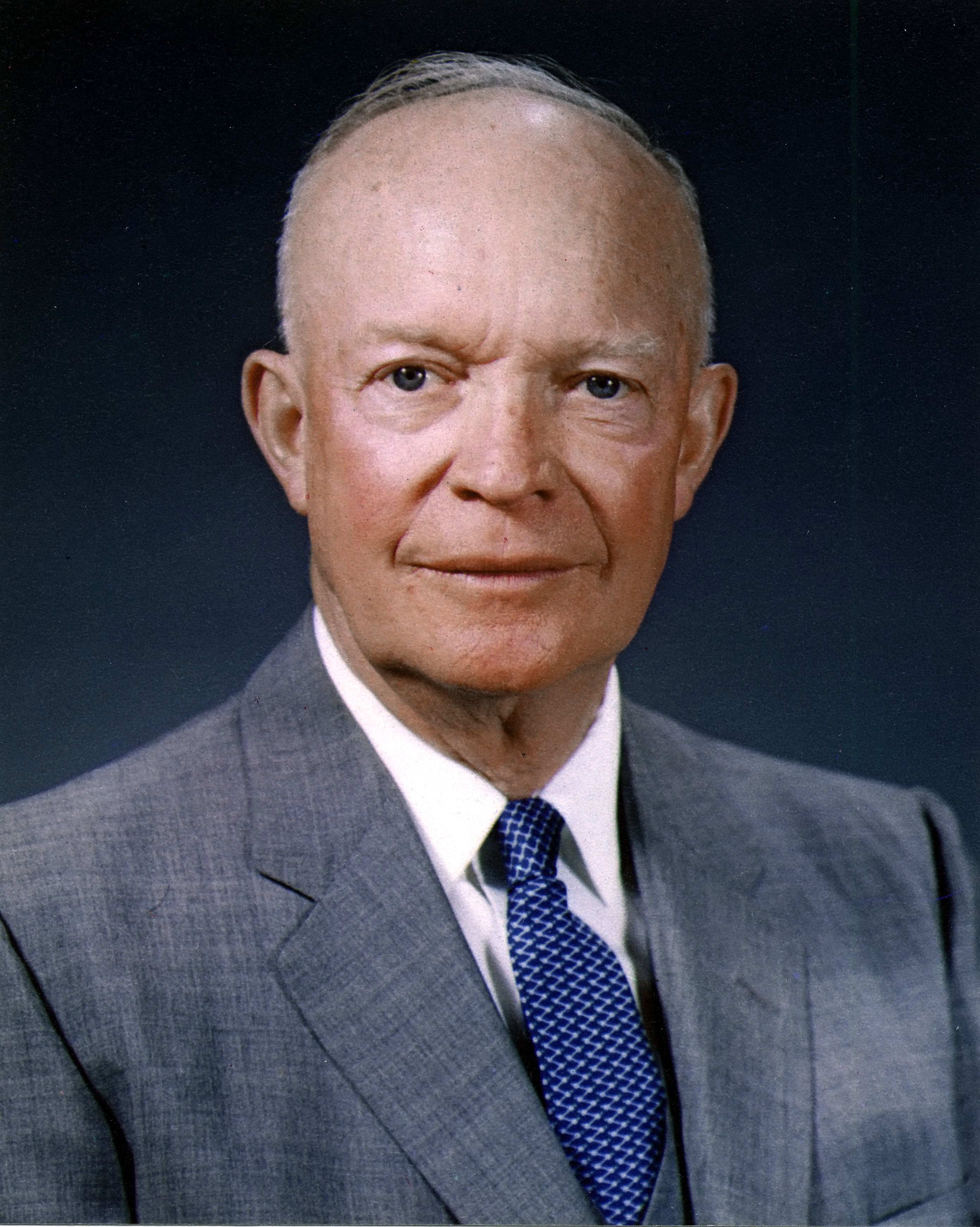 My recollection of that day- C. Beasley: My class was assembled and marched from Clover Valley grade school up the hill to the Navy Officer's Club to watch President Eisenhower take the Oath-of-Office. The television was large and mounted over the bar. This was the same class in which I first recall being trained in "Duck and Cover Drills". If we saw a bright-flash-of-light we were to dive under our desks and cover our heads.


26 Jan 1953: John Foster Dulles appointed Secretary of State and his brother Allen Welsh Dulles appointed Director of the Central Intelligence Agency (CIA). Allen would become the first civilian Director and its longest serving. He transformed the CIA into the most powerful and secretive colossus in Washington. The CIA secrets permitted Constitutional and military laws, both foreign and domestic, to be circumvented to the detriment of the victims and their families. The Dulles brothers' Presidential appointments would usher in great military industrial expansion and broadening of the Cold War and waning Presidential power. Their participation, but not their influence, culminated almost 8 years later with John's death and Allen fired by, soon to be assassinated, President John F. Kennedy.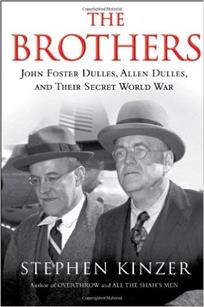 28 Jan 1953: A VP-2 Squadron Neptune P2V-4 BuNo 124246 (Lt. Jesse Beasley PPC) While on patrol suffered a port engine failure 3.5 hours after departing Kodiak, Alaska for Adak, Alaska. After jettisoning all equipment possible, the flight continued single engine for 1.5 hours to a safe landing at destinaton Adak where the engine was changed.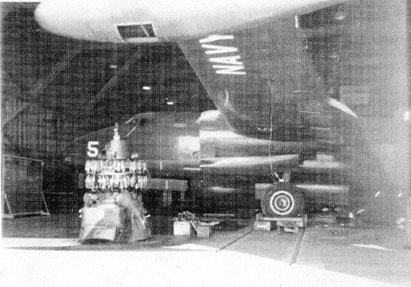 James Hand collection. No date or location of this photo provided.

10 Feb 1953: The VP-2 Squadron P2V-4 Neptune BuNo 124250 (Lt. Jesse Beasley PPC), returning from from a patrol from Adak to Kodiak made a GCA instrument approach to weather minimums. Reported weather was 200 feet, 2 miles visabilty, 18 knot right quartering head wind. After landing skidded off the iced runway with damage to the nose and nose gear. Landing gear secured down and "Ferried" to NAS Whidbey Island for repairs.
Accident Report: No Flying regulations violated. Before landing Tower reported: Breaking action fair to poor. Pilot reported: After touch down the Neptune proceeded straight down the runway for 3500 feet. Reverse pitch slowed the aircraft but applying the brakes had no effect. The rudder had some control in keeping the plane straight but useless in stopping the skid before departing the runway to the right.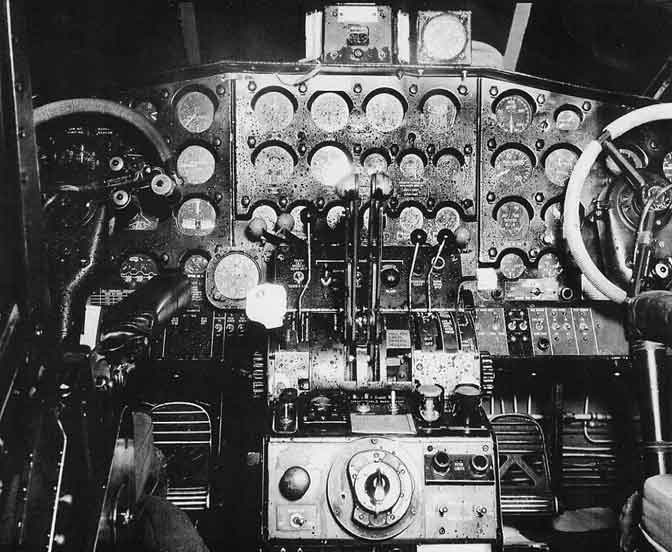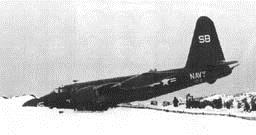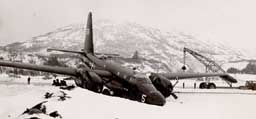 7 April 1953: My recollection of The Returning Squadron-C. Beasley. I recall my most impressed moment at Whidbey.

It was 7 April 1953. The day VP-2 Squadron returned from Kodiak Island, Alaska ending their 3 months deployment. At the time, we Lived in a neighborhood named "Victory Housing" in Oak Harbor. Our home was on a hill a mere half mile from the Seaplane base. While living there, I recall listening to the seaplane engines occasionally being revved or the seaplanes taxing in and out of the ramp.

That day Mother gathered us up and took my sister and me 3 miles to Ault Field to welcome Daddy home. I was excited just to see my Dad -not expecting more- but more I would get. We stood on a concrete apron next to some runway and near a huge hanger, I think it stands today, when soon someone cried; "Here they come"! Mother pointed in the direction of the sea and I could make out a speck low on the horizon. The sound of some 36,000 raw, un-muffled throbbing horse power was beginning to be heard. Soon the speck on the horizon became a dark blob and the rumble grew ever louder. Then it became, not one but six maybe more, huge dark blue Neptunes each developing more than 6,000 hp . My minds eye recalls six, possibly there were more Neptunes, all in a tight V formation flying three abreast and very low-vereeee low. Daddy, Arch, Coleman, Bryan, Rusty, Walt and others I can't recall were returning. On they came straight for me then passed, maybe a hundred feet overhead and making the most wonderful earth shaking, vibrating rumble I have ever heard in my entire life. Their massive round motors, four broad bladed propellers each side beating the air to produce the most wonderful combination of resonating engine throb ever created. Everything around me shook and vibrated, my whole being vibrated, it was awesome to this 7 year old- it would be even more so to this old man living in our smooth hissing jet age with its smelly, smoky burning kerosene. Then they broke away, each to land separately. That moment lasted but a few seconds but has never faded or been far away. Even now when I hear numbers of bikers riding their Harley Davidsons I am always reminded of that most powerful and impressive moment at Whidbey.


29 April-7 May 1953: Volunteers from VP-2 Squadron, among them Lt. Jesse Beasley, LTJG Roy Meyers and ADC Robert Archbold- (Arch) ferried P2V-5 Neptune BuNo S115961, a new United Kingdom purchase, from Lockheed's Burbank, California plant to, Prestwick, Scotland to be used for British maritime patrols. Stops in Williams AFB, AZ; Biggs AFB, TX; Dallas Love Field, TX; Sewart AFB, TN; Robbins AFB, GA; Quonset Point, RI; NAS Argentia, Newfoundland; across Atlantic 2,160 miles to destination Prestwick, Scotland. A total of 5,370 KM.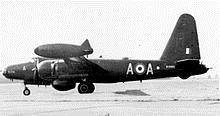 May 1953: Lt. Jesse Beasley placed in Command of training unit which was comprised of 8 aircraft and trained all pilots coming into the patrol squadrons located on the west coast.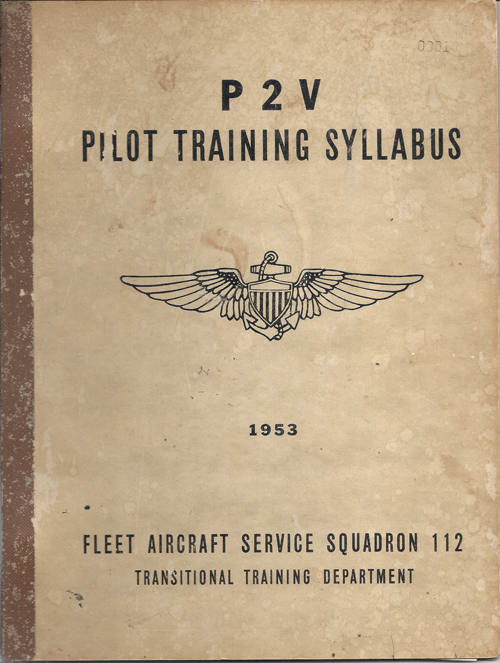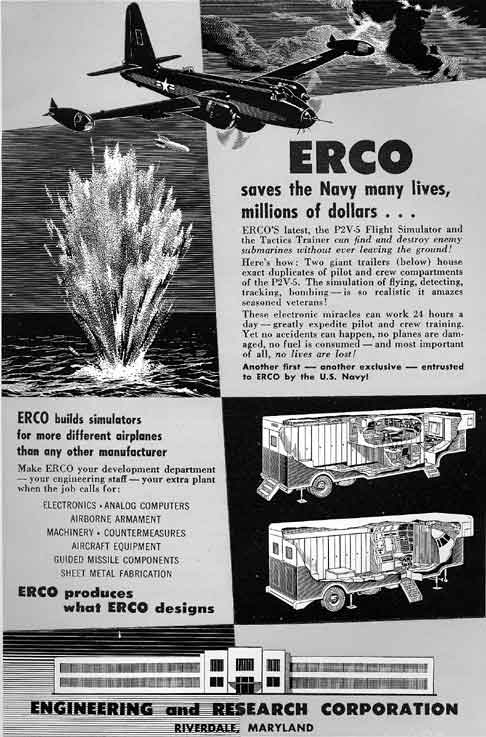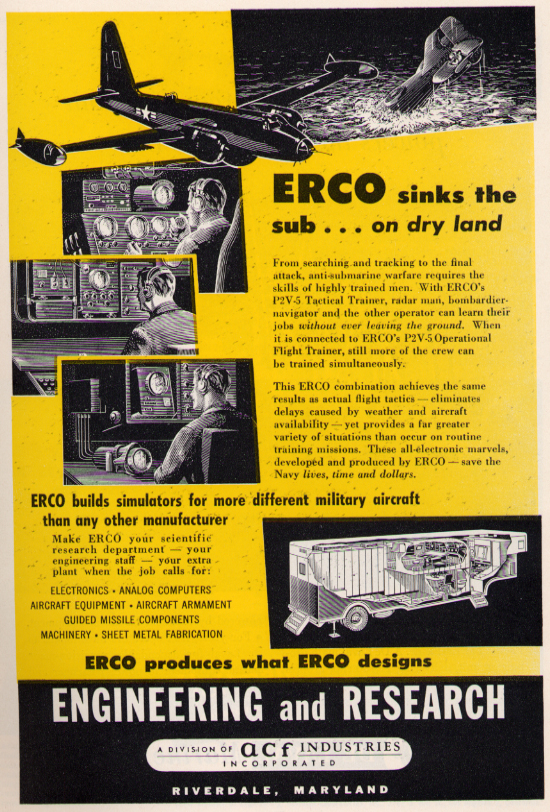 19 June 1953: Julius and Ethel Rosenberg were executed by electric chair. They were convicted of espionage for transmitting nuclear weapon designs and providing thousands of classified reports to the Soviet Union from Emerson Radio, including a complete proximity fuse, an upgraded model of which was used to shoot down Gary Powers' U-2 at the end of President Eisenhower's 2nd term on 1 May 1960.


24 July 1953: VP-2 Squadron received P2V-5 Neptunes armed with twin 20mm cannon nose, 20 mm tail cannon and twin 50 caliber machine gun turret. This batch of Neptunes first served with VP-22 when on 18 Jan 1953 VP-22 Squadron lost a Neptune BuNo. 127744 shot down by Chinese shore batteries. This shoot down and valiant rescue was well covered by the world wide news media, becoming an International Incident. It would profoundly affect future Navy and Airforce rescue policies & procedures for the next year, culminating with VP-2 Squadron's loss 4 Jan 1954 of Neptune BuNo. 127752 ( Lt. Jesse Beasley PPC).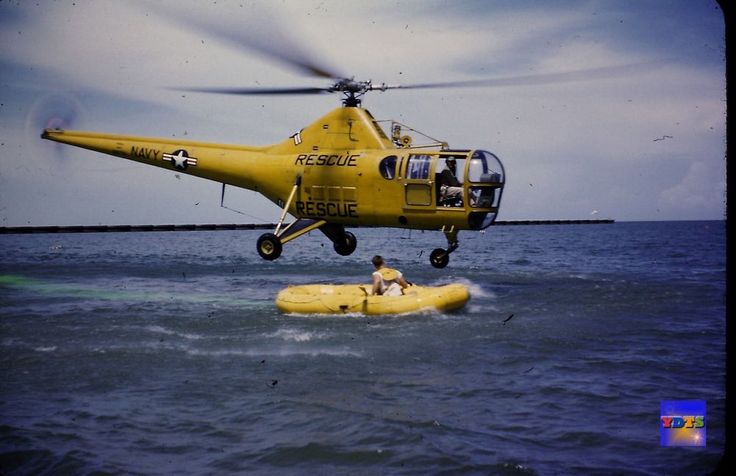 My recollection of a demonstration of a Sikorsky H-5 water rescue- C. Beasley.

A scenario of a water rescue was demonstrated to my Clover Valley School class some time in the fall of 1953. The class was led outside to the front of the school building and assembled next to a fence enclosing a large grown up field of grass separating Ault Field Navy Air Base from the Clover Valley School. Soon a helicopter arrived by air from the base. It stopped and came to a hover before us. As the helicopter settled into a hover a crewman pitched a life raft into the field and he was soon sitting in it. The helicopter moved a distance away but then returned to demonstrate a water rescue. The crewman was lifted by a cable winch attached to the side of the helicopter.

These many years later I can still recall the sound of the Sikorsky H-5 engine laboring in its hover while the crewman was rescued in that grown-up sea of grass.


27 July 1953: Armistice ends the Korean War which began 25 June 1950


10 Nov 1953: Serving on the 6 month patrol rotation of Iwakuni prior to VP-2 Squadron's Jan 1954 arrival, were the Neptune landplanes of VP-7 Squadron and the Mariner PBM-5 seaplanes of VP-50 Squadron. No hostile encounters reported by VP-7 Squadron but VP-50 reported 4 hostile attacks and 1 Mariner reported "MISSING". In 2005 the "MISSING" Mariner's crew awarded the AIR MEDAL, COMBAT ACTION RIBBON, PURPLE HEART, KOREAN PRESIDENTIAL CITATION, KOREAN SERVICE MEDAL and KOREAN WAR SERVICE MEDAL . Making a total of 5 attacks suffered by VP-50 Squadron over the Yellow Sea area during the 6 month period prior to the arrival of VP-2 Squadron. The stage was set for more attacks and loss for VP-2 Squadron in the coming 1954 year.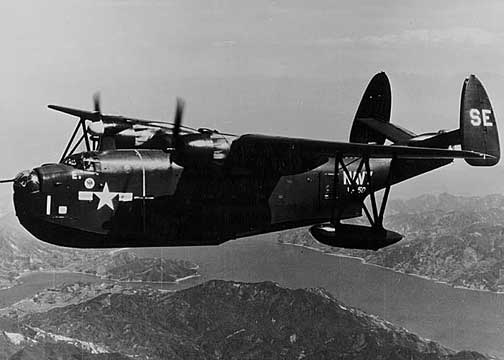 VP-50 PBM-5 Mariner disappears 10 Nov 1953
1 Dec 1953: Lt. Jesse Beasley's two year duty in VP-2 Squadron completed in December 1953. He was called back to VP-2 Squadron to be the Maintenance Officer. His duty time extended 6 months by CDR Weart to participate in the Iwakuni deployment and Killed In Action the first night.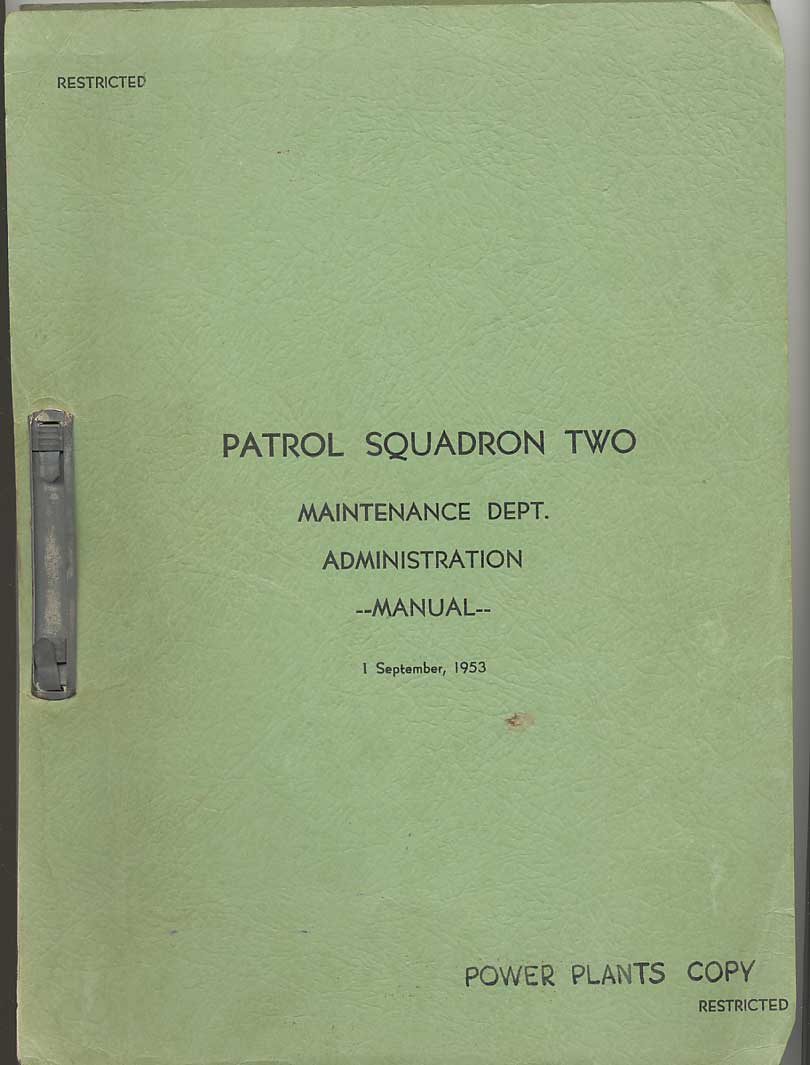 PATROL SQUADRON TWO
MAINTENANCE DEPT.
ADMININISTRATION MANUAL
CHAPTER I
MISSION, ORGANIZATION, RESPONSIBILITY AND DUTIES OF PERSONEL
MISSION

The mission of the Maintenance Department is to maintain all assigned aircraft in the maximum state of readiness for combat.
103. DUTIES OF THE MAINTENANCE OFFICER
1. He is the representative of the Commanding Officer in all matters that pertain to the maintenance department and shall confer directly with the Commanding Officer on any matters relating to his department whenever he believes such action appropriate.
2. He shall keep the Commanding Officer informed as to the general conditions existing in the Maintenance Department, the progress of work being done and the operational readiness of aircraft.
APPROVED:
H.C. WEART, CDR, USN
Commanding Officer

Early December: My recollection of a flaccid raft.- C. Beasley
This was just before my Father deployed to Iwakuni. We had just moved to a neighborhood we called Title VIII which was next to the base. He brought home a 2 man life raft and parachute. There was a wonderful small sand beach, called Similk Beach, near our home where we would go swimming. I would search out a large piece of drift wood to swim and float on. So, I was ecstatic about getting such a gift. My Father called me to our small front yard and threw down the raft and quickly proceeded to pull the lanyard, inflating it. I remember being upset that he hadn't allowed me to inflate it myself at the beach. But as soon as the raft was fully inflated it began to deflate. I begged him to fix it! He looked at me and said; "Satch, you can't fix that, it's dry-rotted." He allowed me to keep the parachute but I soon learned was also dry-rotted and tore easily. I always felt that these items were removed for safety reasons from the Neptunes that had last served with VP-22 the year before then transfered to VP-2 for their Iwakuni deployment.
NOTE: In the 3 Cape Cod Navy Aircraft Accident Report the survival suits ( Poopy Suits) worn by the two recovered crewmen were reported "ripped and easily torn". Dry-rot may account for this.


26 Dec 1953: VP-2 Squadron departs NAS Whidbey for 6 months deployment to Iwakuni, Japan. Stops at NAS Alameda CA, NAS Barbers Point HI, NAS Kwajalein Island, NAS Agana Guam arriving destination Iwakuni, Japan. A total of 7,620 nm or about 45 hours at 170 Knots.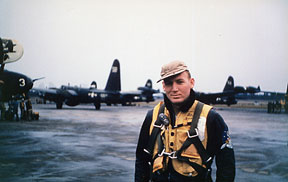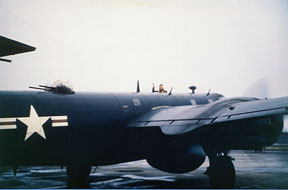 26 Dec 1953 departing Whidbey for Iwakuni
3 Cape Cod BuNo 127752
Navigator Ensign Burt Mulford-Waving from astrodome
KIA Jan 1954
31 Dec 1953: VP-2 Squadron's Neptunes arrive Iwakuni, Japan not equipped with VHF radio required by Directive.

DIRECTIVE: Ref: (a) COMAIRPAC ltr ser 70/26344 of 30 November 1953 By reference (a), it is directed that all patrol aircraft deployed to foreign operating areas be equipped with AN/ARC-1 VHF equipment as a dual installation with UHF.

Dispatching a Neptune without the required VHF rendered it not combat ready for the Yellow Sea Combat Zone. The failure to comply with the 30 Nov 1953 Directive cost the lives of 10 squadron members and the life of a Marine pilot plus 2 valuable government aircraft destroyed.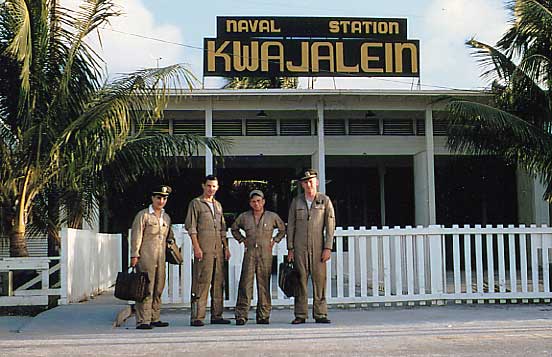 28 December Kwajalein Stop
Preceding Guam
All but 2nd from left KIA 4 Jan 1954
LTJG Roy Meyers PPC (Taking Photo)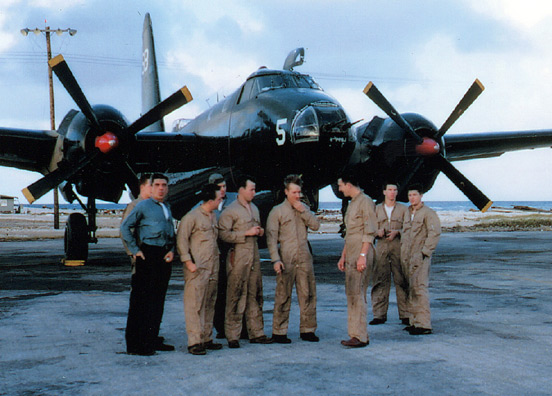 28 December Kwajalein Stop
5 Cape Cod BuNo 127745 & Crew
Kwajalein Preceding Guam
LTJG Roy Meyers PPC (Taking Photo)
4 Jan 1954 to 10 July, 1954: VP-2 Squadron relieved VP-7 Squadron for a six-month deployment at Iwakuni, Japan-operating in support of the UN effort in Korea. During the deployment VP-2 Squadron provided ECM and Shipping surveillance of the Yellow Sea, Tshushima Straights area and ASP flights in support of Task Force 77. The following flights flown- ECM=63, Primary shipping surveillance =51, Tshushima Straights patrols=52 and Task Force 77 ASP = 75. A total of 2021 hours logged on operational flights.


(Click on image to enlarge)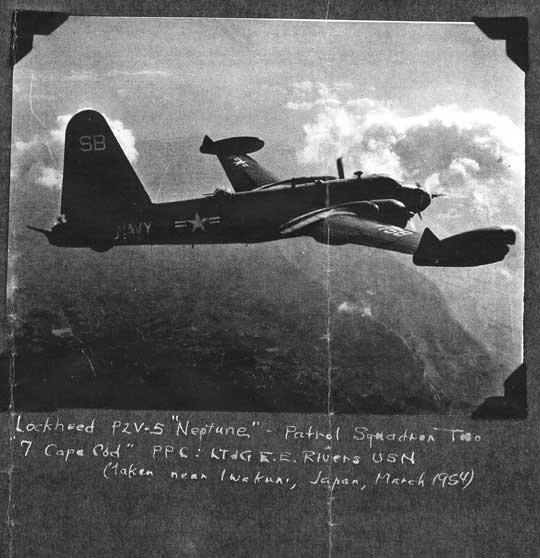 March 1954- 7 Cape Cod LTJG Ernie Rivers PPC Photo taken near Iwakuni
Comment: I was in VP-2 1952-1955. I was duty driver Jan, 4 1954 when we lost our first patrol. I knew most of the crew. I had flown with that crew some stateside. --- James Burlison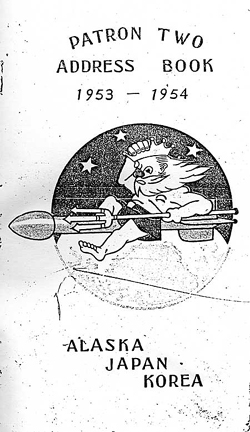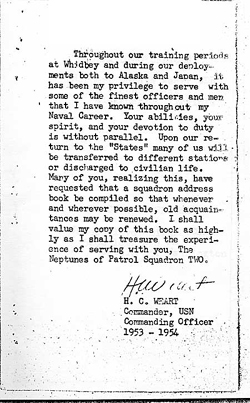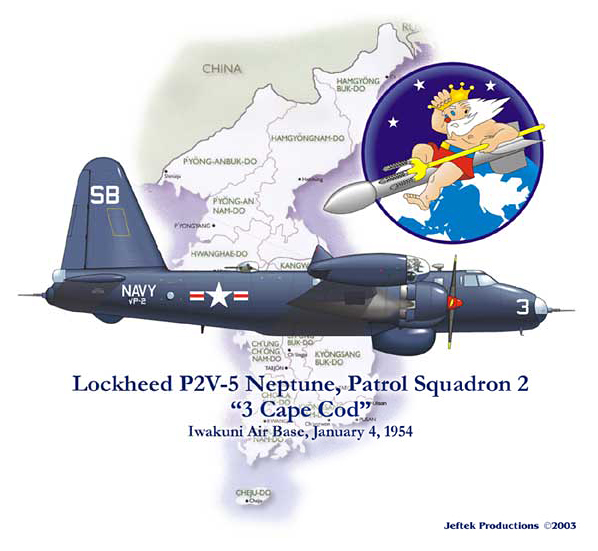 4 Jan 1954 --- A Neptune from VP-2 Squadron Call Sign 3 Cape Cod BuNo 127752 ( Lt Jesse Beasley PPC) "reported missing" on Squadron's first night mission of Iwakuni deployment. ---
This is the only aircraft in VP-2 Squadron's history (1947-1969) lost in a "combat zone".


UPDATE! In 2005, The American Battle Monuments Commission changed "Declared Missing" to "Declared Missing in Action".
Each crew member posted eligible to receive:
  COMBAT ACTION RIBBON
  PURPLE HEART
  KOREAN PRESIDENTIAL CITATION
  KOREAN SERVICE MEDAL
  KOREAN WAR SERVICE MEDAL
  Eligible to receive the "COLD WAR CERTIFICATE"
  Families eligible to receive the NAVY GOLD STAR PIN


HONOR ROLL --- KOREAN WAR FALLEN
LT Jesse Beasley
LT Frederick Trayner Prael
ENS Stanly Burt Mulford
ENS Paul Domick Morelli
ADC Robert George Archbold 
AD2 James Frank Hand
AL2 Rex Allen Claussen
AL2 B. David Burger
AT3 Loyd B. Rensink
AQ3 Gordon Spickelmier
The Yellow Sea Patrol Area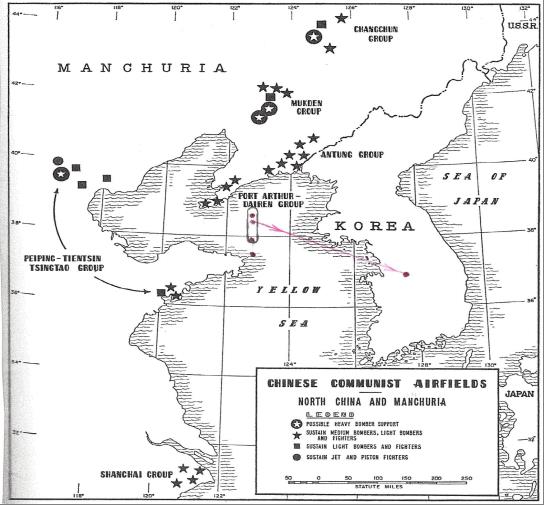 Yellow Sea Communist radar network included 25 early-warning and 11 ground-control intercept stations.

Late in 1952 the Reds established a new model ground control intercept radar, evidently of the latest Soviet type, which was as good as any set possessed by the United Nations Command. Employing Mig 15 fighters by day and a miscellany of jet and piston day fighters by night, the communist air forces began to integrate ground-control interception techniques into their air defense after 1952. Either by day or by night the ground control intercept radar could position Red fighters within two to five miles of United Nations planes out to a distance of 70 miles. U.S.A.F. In Korea Robert F. Futrell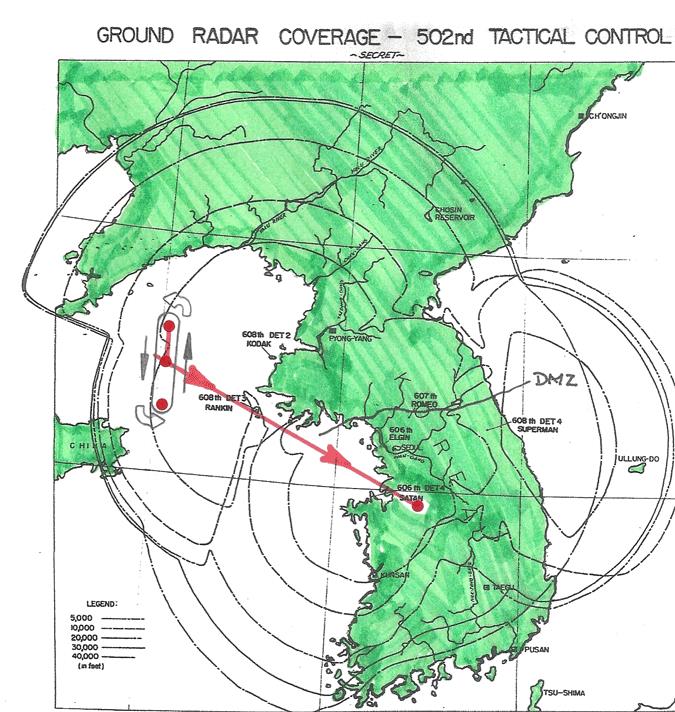 7 Jan 1954: TONY BURT SR. Royal Air Force: In my old age I am compiling a history of the RAF Sunderland squadrons in the Far East after WWII. We were based largely at Singapore but operated from Iwakuni, Japan, during the Korean War. This entry from my diary of 7 January 1954 may be of interest to VP2 veterans.

"This morning we took `Xray' and got airborne for the second time this year. The trip was bitterly cold and was a fairly long fox. Off the SW corner of Korea we saw the task force element and a PBM and P2V searching for the missing P2V of VP2 which has only been operating from Iwakuni for a week or so having recently arrived from the States. Later we heard that two bodies had been picked up."

Note: This RAF Sunderland Seaplane Squadron relieved VP-50 Seaplane Squadron and served along side VP-2 Squadron at Iwakuni, Japan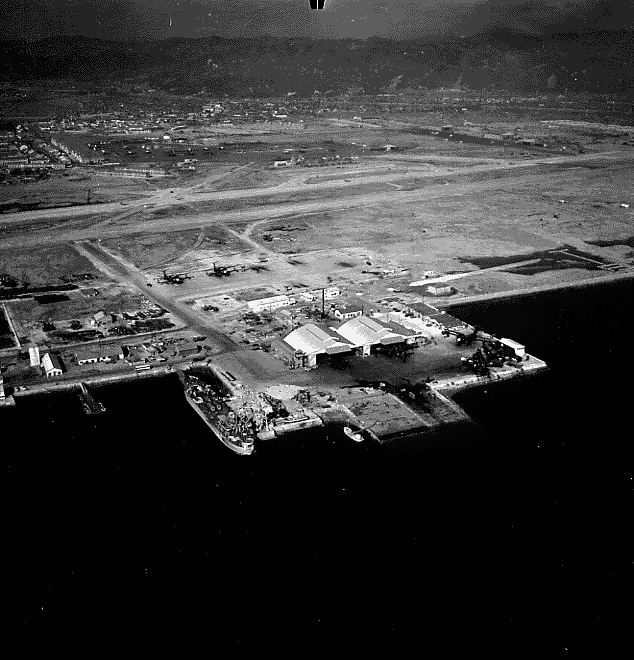 Iwakuni, Japan Circa 1955
Runway upper center-Seaplane base lower center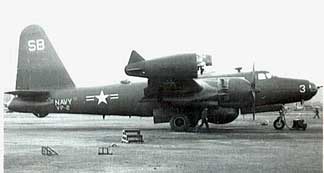 BuNo 127765 (long nose model) replaced 3 Cape Cod (short nose model) Iwakuni, Japan


Jan 1954: After the loss of 3 Cape Cod BuNo.127752 (Lt Jesse Beasley PPC) on 4 Jan 1954, the US Navy implements new procedures that unquestionably have resulted in the saving of lives of other naval aviators and crews who found themselves in similar situations.


13 Jan 1954: The new MPS-7 radar was installed in South Korea's air defense after 3 Cape Cod's loss. This new radar enabled controllers to determine the altitude as well as the range of their target aircraft. Before the MPS-7 was available it was necessary to dispatch a jet fighter to search high altitudes and a piston engine fighter to search the lower altitudes to locate and visually determine the altitude of radar targets.


During the first year in Korea FEAF (Far East Air Force) had authorized the use of Mark III identification friend or foe airborne radar Beacons for the identification of friendly aircraft over Korea. Many sets of this equipment had been provided to the Russians during World War II, and on 3 May 1951 FEAF ruled that a plane showing Mark III IFF, could not be assumed to be friendly. Thereafter the tactical air-direction centers were expected to identify aircraft by air-traffic control, position reports, flight plans, movement control, or voice authorization. U.S. Air Force in Korea page 426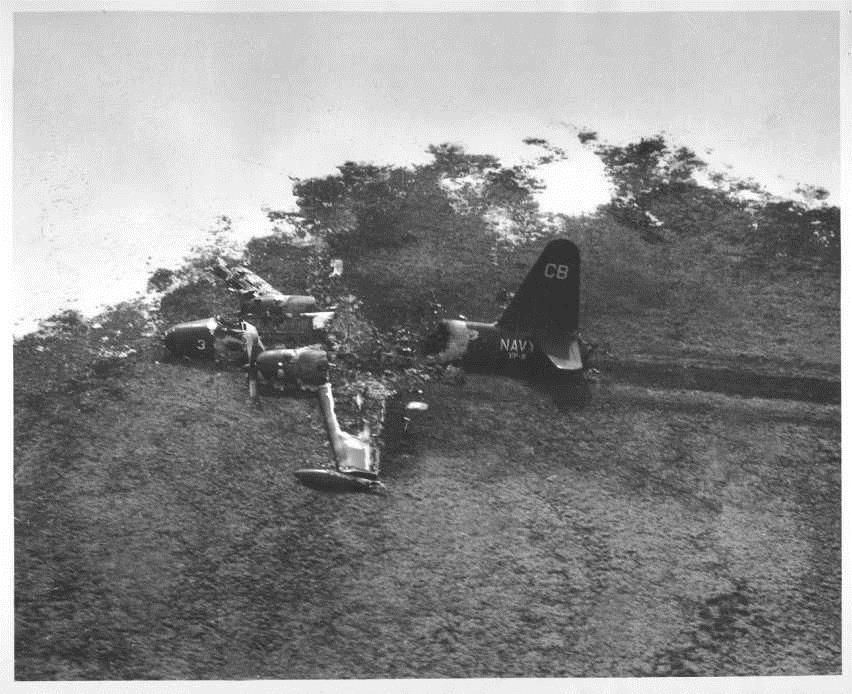 22 June 1955: Entire VP-9 Squadron crew escapes after Neptune self- destructs.


22 Jan 1954: IN RETALIATION ! - A mission flown by a 91st US Air Force RB-45 Tornado over the Yellow Sea with an escort of sixteen F-86 Saber's was attacked by eight MiG-15 Fagots. One Mig was shot down by USAF pilot Bertram Beecroft.
This mission appears to have had no other purpose than an "overflight" that "could be deemed intentional and unfriendly" in retaliation for the enemy attack of VP-2 Squadron's Neptune BuNo. 127752 two weeks earlier.


RB-45 Tornado


23 Feb 1954: IAIR WING SIX Reports all VP-2 Squadron Neptunes now have AN/ARN6 VHF Radios which were installed locally to comply with COMAIRPAC ltr ser 70/26344 of 30 November 1953 Directive requiring: All aircraft deploying to foreign operating areas be equipped with VHF equipment as a dual instillation with UHF.


1954-No Date Provided: A Neptune from VP-2 Squadron (Lt. Lawrence A. Comstock PPC) was attacked by two Chinese Migs while on patrol near Shanghai, China. The Neptune was operating below the Air Force radar horizon and was not warned of the fighter's approach. The crew first realized they were under attack when they saw the green fire of the cannon shell passing over their wings from behind. The 2 Migs missed on their first pass but when they came around the second time, the P2V gunners opened up on them. The Chinese seemed unafraid of the top deck .50s but when they realized they were being fired on by the tail 20 mms, they broke off and fled. No apparent damage to either aircraft resulting from the encounter.


1954-No Date Provided: A Neptune from VP-2 Squadron (LCDR Coleman W. Sims PPC) on an ELINT/ferret patrol mapping out China's air-defence networks discovers a new Chinese radar site located near Shanghai, China.


9 April 1954: A Neptune from VP-2 Squadron(LCDR Coleman W. Sims PPC) was attacked by Mig 15 while proceeding on the same Yellow Sea patrol track previously flown by VP-2 Squadron Neptune BuNo. 127752 (Lt. Jesse Beasley PPC) which on the night of 4 Jan 1954, two months earlier, disappeared after "reportedly" suffering dual engine failure and forced to ditch into the Yellow Sea.
In the hostile encounter of 9 Apri 1954, the Neptune was warned of the approaching aircraft by Air Force radar permanently stationed off the coast of North Korea on Paengnyong-do island. LCDR Sims engaged the attacking MiG-15 which made 3 firing passes before breaking off with no apparent damage observed to either aircraft.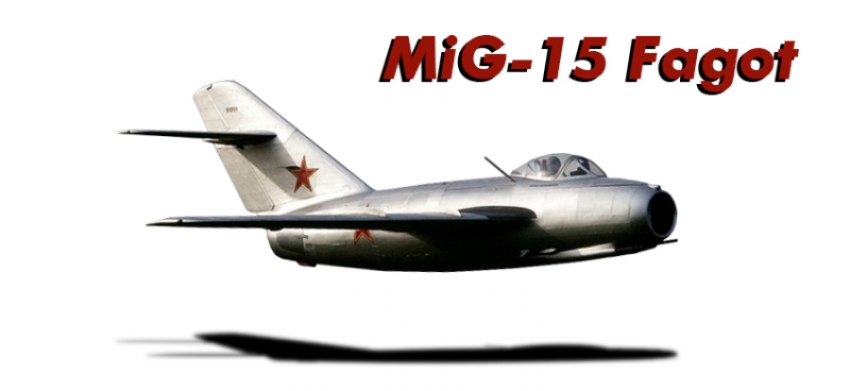 10 July 1954: VP-2 Squadron returns to NAS Whidbey.



16 Sep 2006: The Whidbey Patrol Squadron Memorial


Sponsored by the Patrol Squadron Two Association
MEMORIAL DEDICATED
September 2006
Veterans Memorial Park- Oak Harbor, Washington
THIS MEMORIAL IS DEDICATED TO ALL UNITED STATES NAVY PERSONNEL WHO SERVED IN NAVY PATROL SQUADRONS BASED AT NAS WHIDBEY ISLAND, AND TO THE MANY WHIDBEY AIRMEN WHO LOST THEIR LIVES IN VP OPERATIONS.

WE HONOR THEM ALL.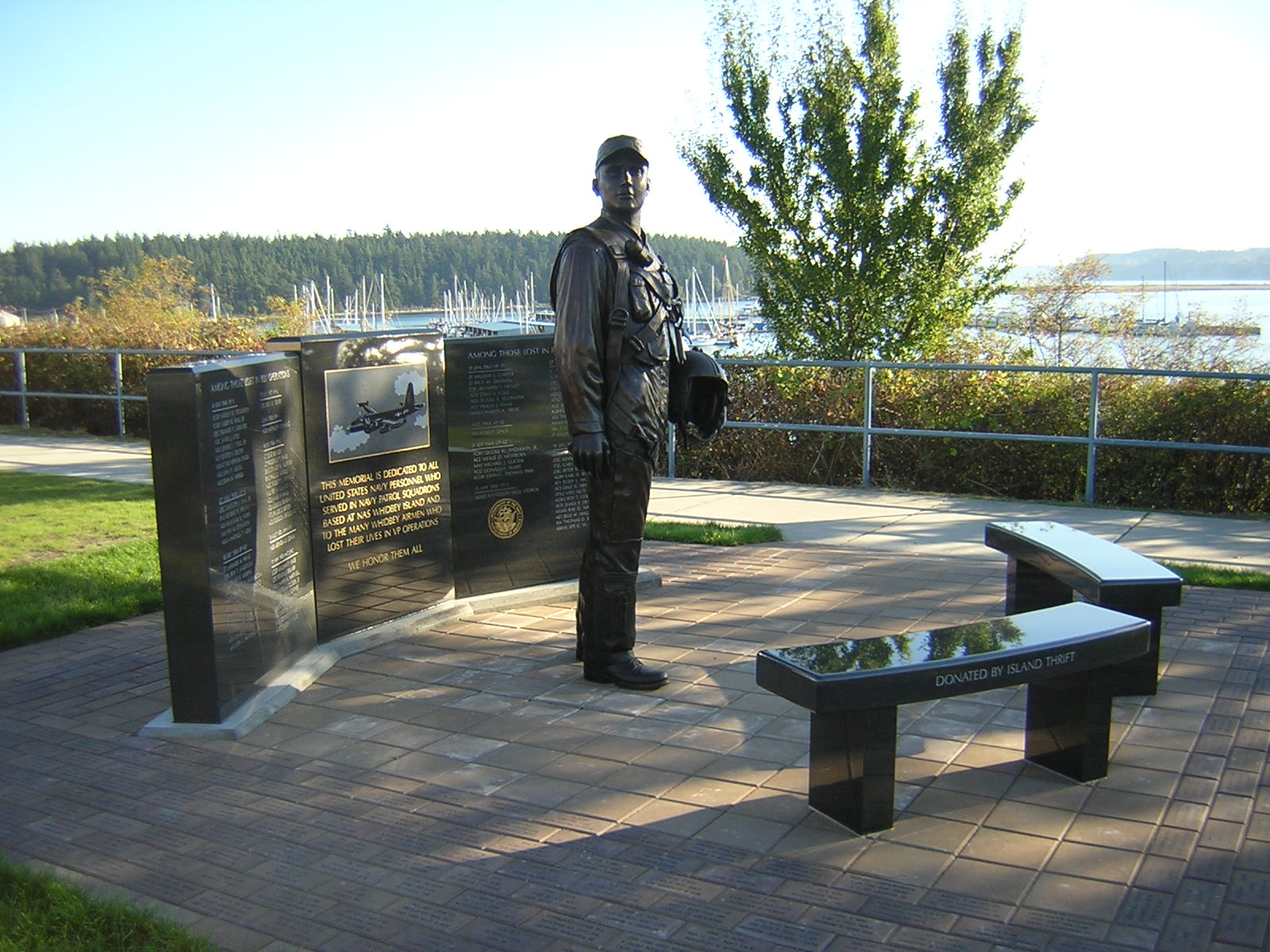 THE END?
SECRET CIA files of P2V Neptune operations will remain closed
until the year 2022 when they are expected to be released to the public.